Researchers Uncover Two Factors That Turn Cells Ca


Post# of 155
Posted On: 11/13/2020 3:37:52 AM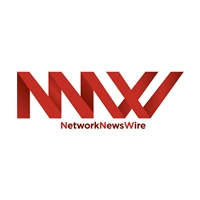 Researchers Uncover Two Factors That Turn Cells Cancerous
In a novel study that was published in "Cell Metabolism," researchers have discovered two pathways that may connect more than 100 types of cancer. For a long time, scientists believed that all cancers were controlled by the same set of basic processes. The researchers, who are from the University of Pennsylvania Perelman School of Medicine, may have identified a combined process that could be used to develop new therapies that would prevent cells from mutating into any type of tumor, whether it is colon, prostate or breast tumor.
The team of researchers discovered that the enhancement of two elements (nucleotide synthesis and antioxidant defense) transformed a cell into a cancerous cell. Cancer genes were found to be influencing some cells to synthesize nucleotides and repel oxidative stress, which the cells require to grow and survive.
A professor of cancer biology and the senior author of the study Xiaolu Yang stated that from the 1980s, many cancer genes have been identified, but when they affect various cellular processes, it gets harder to pinpoint exactly what makes the cells cancerous. The study looked into how a specific metabolic enzyme influence changes in a cell; the study found that to make a cancer cell from a phenotypically normal one, the normal cell had to be supplied with extra capacity to generate nucleotides and bear oxidative stress. However, if these metabolic pathways were collapsed, the cells wouldn't become cancerous.
The researchers produced the G6PD gene in abnormally large amounts. This gene is responsible for making the glucose-6-phosphate dehydrogenase in human and mice cells. This enzyme is involved in the processing of carbohydrates and is active in almost all the cells in the body. The researchers demonstrated that this overproduction of the G6PD gene alone brought about tumors in mice and caused cells in humans to become cancerous. The group members also discovered that the G6PD gene encouraged the generation of a co-enzyme that prevents cells from being damaged and killed.
Research results also show that antioxidants do not reduce tumor growth; rather, they but support it. A tumor requires a strong antioxidant defense to develop, so by providing more antioxidants, the body creates an ideal environment for tumors to grow.
The authors state that the study also shows a molecular framework that will help scientists understand the oncogenesis process better and also develop new approaches to treat cancers. Yang adds that the combination of therapeutics that impact the two events mentioned above would be successful in preventing normal cells from becoming cancerous.
An entity you need to pay attention to within the biotech field is DarioHealth Corp. (NASDAQ: DRIO). This company focuses on delivering digital therapeutic solutions that help people with chronic diseases to easily implement the lifestyle changes they need to manage their conditions.
Please see full terms of use and disclaimers on the BioMedWire website applicable to all content provided by BMW, wherever published or re-published:
http://BMW.fm/Disclaimer

(0)

(0)
DarioHealth Corp. (DRIO) Stock Research Links



---