Preclinical Research Shows Mothers Can Pass Allerg


Post# of 155
Posted On: 11/10/2020 2:21:26 AM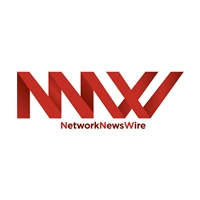 Preclinical Research Shows Mothers Can Pass Allergies to Kids

Researchers from Duke-NUS Medical School, KK Women's and Children's Hospital and Agency for Science, Technology and Research in Singapore have discovered that mothers can pass their allergies to their offspring while the babies are developing in the womb. This report was published in the "Science" journal last week.
The study was conducted in accordance with the NACLAR guidelines. The research team's discovery demonstrates that immunoglobulin E, the main antibody in charge of triggering allergic reactions, can enter the fetus by crossing the placenta. Once inside the fetus, the antibody hitches itself onto fetal mast cells as observed in mice. Fetal mast cells are immune cell types that release the chemicals which trigger an allergic reaction, from asthma to runny noses.
The researchers noted that after birth, newborn mice develop allergic reactions to types of allergen that are similar to their mothers. These findings show that the maternal immunoglobulin E (IgE) can cross a human's placenta in a similar way.
The senior co-author of the study, Dr. Florent Ginhoux, stated that despite the lack of knowledge surrounding mast cells present in a developing fetus, the study discovered that fetal mast cells matured phenotypically in the course of pregnancy and could be sensitized by maternal IgE that crossed the placenta.
Ashley St. John, an associate professor at Duke-NUS and senior co-author of the study, explained that allergies begin very early in life, with infants experiencing allergic responses that are closely connected to their mothers' allergic response. Scientists could not explain if genetics were behind this, but the study's findings seem to have captured interest by showing that allergic responses can be passed to the developing fetus from the mother and showing how allergies can endure after birth.
The study's findings could be used to develop intervention strategies that limit the transfer of allergies, thus helping reduce neonatal allergy occurrences. Today, 10% to 30% of the global population is affected by allergies, and projections show that the number will continue rising. Developing a solution that stops allergies from being passed from a mother to her child may help bring down those numbers over time, according to the researchers.
A senior consultant with the KKH Department of Reproductive Medicine, Professor Jerry Chan says that from a clinical point of view, learning more about IgE placental transfer would be important in helping develop strategies to decrease the chance of transfer of eczema as well as other allergies from mothers to their infants.
The study's authors now aim to understand how immunoglobulin E hitching onto mast cells in a fetus's skin adjusts the newborn's functions and how it may affect skin physiology after the fetus is born.
An interesting entity in the biotech space that you should watch is DarioHealth Corp. (NASDAQ: DRIO). The company focuses on creating digital therapeutics solutions aimed at helping sufferers of chronic conditions to make behavioral adjustments that improve the quality of their lives.
Please see full terms of use and disclaimers on the BioMedWire website applicable to all content provided by BMW, wherever published or re-published:
http://BMW.fm/Disclaimer

(0)

(0)
DarioHealth Corp. (DRIO) Stock Research Links



---