$ATWT SafeBus brings years of software development


Post# of 69863
Posted On: 10/23/2020 5:25:47 AM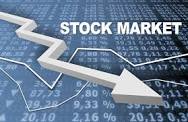 $ATWT SafeBus brings years of software development in child safety, real-time tracking, parent notifications, and fleet management services to ATWEC, along with strong partnerships and significant interest in Middle East markets. Expanding services for school buses, daycare vehicles, and even senior living transport will bring diversification to ATWT's ever-growing product offerings in 2020-21 and beyond.
Barton and fellow SafeBus Board member Baldev Saini reflected on the value the acquisition will bring to ATWT. "In these uncertain times the safety of our children and loved ones is of utmost importance. The tools we deliver to these markets enables peace of mind through real-time tracking and viewing. School administrators can access live feeds during transport helping them mitigate any issues or incidents that could – and will - arise in everyday life. Seeing parents relax, and smile, when they see that their child is safe is priceless."
https://www.morningstar.com/news/pr-newswire/...re-markets

(0)

(0)
---
Consider all my posts my opinion and not advice to buy or sell anything. I post on stocks I own or am considering owning. Do your own DD!