October 19. Another satisfactory status quo day wh


Post# of 3825
Posted On: 10/19/2020 4:06:39 PM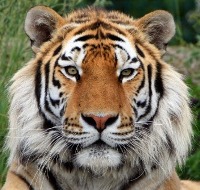 October 19.
Another satisfactory status quo day
whilst
all OTC top traders were busy elsewhere
on the other Top Profit Pick movers / reloaders $VYST $SKDI $PSRU $ENZC
while we await updates on the harvesting of the 2020 hemp crop
due
any day now.
Overall, 100 shares of $EVSV were bought
today -
all at the retreated hold back ask price of .1120.
Followers of $EVSV know it is
only a matter of time
before top traders can get around to running $EVSV up ahead of the monetization of both the 2019 and 2020 hemp crops .
The
2020 Q2
Report was filed ahead of the deadline of August 19 -
key extracts here:

https://investorshangout.com/post/view?id=5864811
Latest DD
- updated October 4 - is here:
https://investorshangout.com/post/view?id=5918106
Ahead we can expect the next updates to be on any / all of:

- Processing and sales of the 2019 hemp crop.

- Planting of the 2020 crop at the 3rd farm site which is in FL.

- Updates on the growing and harvesting progress of the 2020 crops at 2 sites in WI.

- The additional projects alluded to in a previous Twitter update.
---
The basher / scammer nonsense on iHub continues -
I don't have the time or the post quantity available to debunk them
so
I will continue the process of rendering that amateur board ineffective by directing all interest over here
and
making sure the correct situation and prospects are disseminated to all the top trader forums (Whale Team rooms).

Sooner or later these morons will learn that posting nonsense on iHub isn't fooling anyone - they are only losers because they were impatient and chose to sell for a loss. They subsequently compounded their error by failing to buy more shares than they sold at the self-evident bottom price that has been held for several months in the .0900 > .1200 range while we await the monetization of the 2019 and 2020 crops in 2020 Q4.
One of the morons claimed it was only possible to make $10 > $20 so far in 2020. In fact,
$EVSV is already the #12 Top Profit earner of 2020
with banked profits of $multiple 4-figures
from the surges we have had already
- and
we haven't even had the runs on the monetization of the 2019 and 2020 hemp crops yet.

(0)

(0)
Enviro-Serv, Inc. (EVSV) Stock Research Links



---
"Per Ardua Ad Astra" - "Through Adversity To The Stars"

A very apposite motto for those who trade successfully in the OTC market..

All posts are my opinion - trade at your own risk.