Jello said: "Don't forget to vote for annual me


Post# of 21641
Posted On: 10/15/2020 9:56:55 AM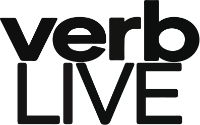 Jello said:

"Don't forget to vote for annual meeting tomorrow. Rory needs to be voted out in my opinion."

I suspect Jello's posts are going to be deleted, but would like to capture his sentiments for time immemorial so he can own them and there is public record.

All in my own opinion, and you should do your own DD, but:

I believe we are about to go on an absolute tear news-wise. I believe that news will blow people away. I believe that the stock pps will act accordingly. I believe that I have NEVER been more confident in my investment than I am right now.

Thusly, I believe that Rory and Team Verb will be directly responsible for my above statements and thus not only should get whatever compensation the BOD determines they are worth, but DESERVE IT!

I am going out on a limb here and not backing up my sentiments with DD or links as it should be Verb that announces it. Take it for what you will.

I should also add, any info that I obtain is completely in the public record and I have no news source that any of you don't have. Much of it was found by other shareholders unaffiliated with the company whatsoever. Public info is good info.

We'll talk in a bit Jello.


(19)

(0)
Verb Technology Company, Inc (VERB) Stock Research Links



---