Is Global Health at Risk from Extreme Hot and Extr


Post# of 22
Posted On: 10/13/2020 5:29:18 PM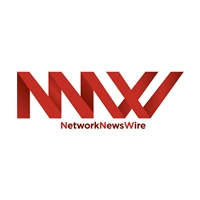 Is Global Health at Risk from Extreme Hot and Extreme Air Pollution Events?
Days characterized by extreme air pollution and extreme high heat are increasing in frequency in different parts of the world. For example, New Delhi in India experienced a week of the worst ever air pollution that had ever been recorded anywhere in human history in November last year. Shortly before that extreme event, Western Europe saw two heatwaves that left at least 1,500 people dead. These developments prompted a team at Texas A&M University to investigate what would happen if extreme heat coincided with extreme air pollution.
The researchers used a computer model to analyze the likelihood of extreme heat and extreme air pollution coinciding in South Asia. This particular computer model used data on the trends of greenhouse gas emissions, population growth, effects of terrain, weather and oceans on air pollution.
Based on their findings, the researchers predict that there is going to be a massive increase in the number of days that feature both extreme heat and extreme air pollution by 2050. In fact, a 175% increase, amounting to 78 days of extreme air pollution and extreme heat, is predicted.
The researchers selected South Asia because this part of the world is a red zone on matters of climate change, and its population is expected to reach 2 billion in 2050 from the current 1.5 billion.
Furthermore, the computer model revealed to the research team that the land area affected by the double whammy of extreme air pollution coinciding with extreme high heat would balloon tenfold from the year 2000 to 2050. This land area is expected to host 25% of all the people in South Asia, up from the current 2%. Why should these extreme weather events concern us?
It is a known fact that extreme air pollution and extreme high heat have adverse effects on human health. Experts say biomed companies like Processa Pharmaceuticals Inc. (NASDAQ: PCSA) are likely to agree that cases of heat stroke and heat exhaustion increase each time ambient temperature rises to heat wave levels. Additionally, chronic health conditions, such as heart disease, worsen under such conditions.
In the same vein, extreme air pollution plays a significant role in the onset or exacerbation of asthma, pregnancy complications, heart disease as well as other serious health conditions.
The researchers therefore fear that people with these health conditions could be severely affected when a combination of extreme heat and extreme air pollution coincide as it has been known for long that exposure to additional environmental stressors worsens an individual's susceptibility to the adverse effects of each of the existing stressors.
The team suggests that additional studies need to be done to establish who exactly is at risk from extreme weather events. And collective action needs to be taken to avert the worse-case scenario predicted by the computer model. Ramping up green energy solutions is one way to reduce CO2 emissions, for example.
Please see full terms of use and disclaimers on the BioMedWire website applicable to all content provided by BMW, wherever published or re-published:
http://BMW.fm/Disclaimer

(0)

(0)
Processa Pharmaceuticals, Inc. (PCSA) Stock Research Links



---