CYIO at .015 What people do Not see Websi


Post# of 60
Posted On: 06/16/2012 7:44:12 AM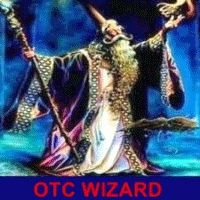 CYIO at .015 What people do Not see
CYIO Security Details
Share Structure
| | | |
| --- | --- | --- |
| Market Value 1 | $363,116 | a/o Jun 15, 2012 |
| Shares Outstanding | 36,311,640 | a/o Apr 27, 2012 |
http://www.otcmarkets.com/stock/CYIO/financials
Preliminary Prospectus Subject to Completion dated May 25, 2012
CYIOS Corporation
3,500,000 Shares
Common Stock
This prospectus relates to the resale of up to 3,500,000 shares of the common stock of CYIOS Corporation, a Nevada corporation, by Auctus Private Equity Fund, LLC, a Cayman Island exempted company ("Auctus" or "Selling Security Holder"), a selling shareholder pursuant to Drawdown Notice under a Drawdown Equity Financing Agreement (the "Drawdown Equity Financing Agreement" or "DEFA"), also referred to as an Equity Line of Credit, that we have entered into with Auctus. The Drawdown Equity Financing Agreement permits us to sell shares of our common stock to Auctus enabling us to drawdown up to $7,000,000 million from Auctus. The registration statement covers the offer and possible sale of approximately $70,000 based on the most recent market price of $.02 before the discount offered to Auctus. We will not receive any proceeds from the sale of these shares of common stock offered by Auctus. However, we will receive proceeds from the sale of securities pursuant to each Drawdown Notice we send to Auctus. We will bear all costs associated with this registration.
Auctus is an "underwriter" within the meaning of the Securities Act of 1933, as amended (the "Securities Act") in connection with the resale of our common stock under the Equity Line of Credit. Auctus will pay us 94% of the lowest closing "best bid" price of the common stock during the five consecutive trading days immediately following the date of our notice to Auctus of our election to put shares pursuant to the Drawdown Equity Financing Agreement.
Our shares of common stock are traded on the Over-the-Counter Bulletin Board (the "OTCBB") under the symbol "CYIO.OB." On May 25, 2012, the closing sale price of our common stock was $0.02 per share.
The purchase of the securities offered through this prospectus involves a high degree of risk. See section entitled "Risk Factors".
Neither the Securities and Exchange Commission nor any state securities commission has approved or disapproved of these securities or passed upon the adequacy or accuracy of this prospectus. Any representation to the contrary is a criminal offense.
The information in this prospectus is not complete and may be changed. We may not sell these securities until the registration statement filed with the Securities and Exchange Commission is effective. The prospectus is not an offer to sell these securities and it is not soliciting an offer to buy these securities in any state where the offer or sale is not permitted.
The Date of This Prospectus is: May 25, 2012
CYIO will come Into Play Soon


(0)

(0)
---