$TOMI Golden Triangle Ventures, Inc. executed a me


Post# of 271673
Posted On: 09/21/2020 11:30:00 AM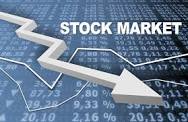 $TOMI
Golden Triangle Ventures, Inc. executed a merger agreement with Texas Oil & Minerals, Inc. on August 10, 2019 and completed a formal merger in the State of Texas on August 22, 2019. The company changed its name in the State of Texas to Golden Triangle Ventures, Inc. and received a new CUSIP number and DTC eligibility. Management of GTV immediately moved forward with a formal corporate action with the Financial Industry Regulatory Authority (FINRA) to obtain a new stock symbol and name change. After submitting and satisfying the requests from FINRA over the past year, the corporate action was recently submitted to a secondary counsel inside of FINRA for a final review. On August 18th, 2020, FINRA responded with their decision to decline the corporate action name and symbol change due to missing 10-Q's and 10-K's that were not filed between 1987 and 1997 by the previous management. Golden Triangle Ventures has filed a formal appeal with FINRA and the company expects to prevail after a final decision is made. The company will maintain its current status and continue to trade under the symbol TOMI for the time being.
With the decline of the corporate action submitted by FINRA, the company has begun to upload the delinquent financial information needed to maintain a current status with OTC Markets.
https://www.wsj.com/articles/PR-CO-20200921-904733

(0)

(0)
---
Consider all my posts my opinion and not advice to buy or sell anything. I post on stocks I own or am considering owning. Do your own DD!