Who's up for some DD? https://media1.tenor.com/


Post# of 21646
Posted On: 09/18/2020 8:40:52 PM

Who's up for some DD?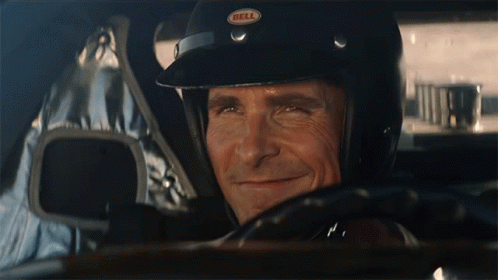 Might want to sit down for this one...
Remember in a previous post, I posted how much Seismic and Showpad raised and their valuation?
They are competitors to Solofire
Remember that?
$1B+
Let's continue...
Top 10 Sales Enablement Tools for Your Sales Team in 2019
What Are Sales Enablement Tools?
A sales enablement is a software system or platform that provides visibility across the sales content lifecycle. With powerful scoring, search, and syncing, a sales enablement tool closes the loop between sales, marketing, and customers and also helps teams to track content performance from publication to pitch.
From the website:
Consider the following;
- It takes at least 10 months for a new sales representative to become truly productive.
- 65% of sales representative can't find content to send to their prospects.
- 90% of sales representative avoid using content because it's outdated and/or not customizable.
- Organizations using sales enablement tools have cut their sales cycle by 18%.
- 95% of consumers buy from a sales representative that provides relevant content at each stage of the sales funnel.
https://www.infotanksmedia.com/blog/top-10-sa...m-in-2019/
Anyone look familiar on that list?
Solofire...
Yeah, who else?
Seismic
Yup, I already posted about their $1B+ valuation
But I guess now you know a $1B+ company has...
Some technical glitches
Challenging scaling process
Who else?
I posted about them before a year ago or so...
Outreach?
Yup, Outreach
They raised another $50M at a $1.33B valuation in June
Dang!
Wait for it...
Outreach has raised $289 million to date
Funny non-shareholders are crying everyday about VERB's small raise but where it the outrage on the almost $300M Outreach raised?
Oh, that's right they aren't public and may never be
Now I posted 3 competitors to Solofire each with over $1B+ valuation
Patterns?
Guess what?
Showpony isn't even on the top 10 list like Solofire is
Guess what else?
None of them have interactive videos
None
Can the Solofire subsidary get to a $1B+ valuation?
I don't see why not
Can the other part of VERB get to a $1B valuation?
Wouldn't be here if I didn't think so
Two $1B companies or one $2B company?
Go look up the rest of the companies
Guru raised $30 million which brings the company's total raised to $71 million
What's the difference between Seismic, Showpad Outreach and VERB
Only one of the 4 you can see what's going on...

(27)

(0)
Verb Technology Company, Inc (VERB) Stock Research Links



---
"Do your own DD and don't get your investment advice off of a message board"
You got a complaint?
Make it loud and clear...
File a SEC Complaint