420 with CNW – Marijuana Back in the Spotlight;


Post# of 108
Posted On: 09/17/2020 3:14:55 AM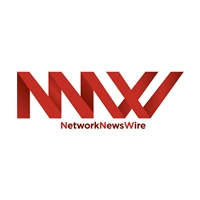 420 with CNW – Marijuana Back in the Spotlight; Twitter to Blame for Bad Press
Twitter has partnered up with the Substance Abuse and Mental Health Services Administration to advocate for substance misuse treatment. When a Twitter user searches for "marijuana" or any other substance-related keyword, health warnings will appear. However, it turns out this only applies to marijuana.
In partnership with the same federal drug agency, Twitter began to add a notification above tweets on certain drug terms earlier this week. In addition to this, the notification also directs Twitter users to SAMHSA's website and help line.
Advocates for drug policy reform have drawn attention to the fact that the message sustains the stereotype about drug use, which suggests that an interest in any of the 'substances' shows an indication that the users may have a problem with seeking treatment. Other than that, there are various reasons why people might have an online interest in marijuana, which may include wanting to follow news on policy debates that discuss its legalization. Additionally, a majority of people who consume marijuana are not dependent or addicted to it and many may not appreciate the suggestion that they may require professional help.
This is not to mean that advocating for substance misuse treatment is necessarily problematic. The problem lies in the fact that Twitter chose to attach these notices to marijuana and other drugs that are currently illegal while alcohol brands are still allowed promotions on their platform. For instance, when you search vodka in the search bar, alcohol companies pop up.
Similarly, when you search alcohol, wine or beer, no warnings are displayed alongside, which is a little worrying. This is because according to the World Health Organization, we lose more than 3,000,000 people due to the harmful use of alcohol, each year. On the other hand, the Drug Enforcement Agency has admitted that no reports of deaths have been made concerning marijuana overdoses.
What's more interesting about this is the fact that only searches for "cocaine," "marijuana" and "heroin" were flagged whilst searches for "LSD," "cannabis," "MDMA," "pills," "psilocybin," "adderall" as well as other drug terms are not accompanied with invitations to seek help. This sheds the light on the arbitrary nature of this new feature on Twitter.
Its unexpected timing also coincides with Democratic presidential nominee Joe Biden calling for the promotion of compulsory drug rehabilitation treatment of persons who are charged with possession. Many advocates of drug reform feel this reinforces the misconception about substance abuse.
Furthermore, the effectiveness of mandatory rehabilitation programs is scientifically questionable. It would be interesting to hear what companies like The Alkaline Water Company Inc. (CSE: WTER) (NASDAQ: WTER) have to say about this seeming improper portrayal of marijuana users and the substance itself.
Please see full terms of use and disclaimers on the CannabisNewsWire website applicable to all content provided by CNW420, wherever published or re-published:
http://CNW.fm/Disclaimer

(0)

(0)
Alkaline Water Company Inc. (WTER) Stock Research Links



---