Options for Individuals with Cancer-Causing Gene M


Post# of 102
Posted On: 09/17/2020 3:11:42 AM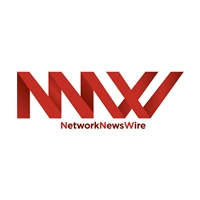 Options for Individuals with Cancer-Causing Gene Mutations
Genetic testing and counseling services may help in determining if a person has the BRCA1 and BRCA2 gene mutations. Some people may have an inherited mutation in either one or both of these genes that increases their risk of breast cancer. These mutations can be passed to an individual from either of their parents and can affect both men and women.
If it turns out that you carry these mutations, then below are some of the options that you have that might help inform you on treatment alternatives as well as cancer prevention. The best person to discuss possible options with is a genetic counselor.
For women, a common option is to undergo screening more frequently. This includes getting a breast exam every 6 months from a health care provider and a breast MRI and mammogram every year. Additionally, there are medications that people who carry BRCA mutations can take to decrease the risk of breast cancer developing.
It should be noted that these medications, which are taken for several years, should be used by women who are at least 35 and are done with family planning as they may cause birth defects. It is therefore important that as a patient, you have a discussion with a specialized health care provider concerning the pros and cons of this medication as well as what to expect from using them.
Premenopausal women are usually given Tamoxifen, which is a medication that is said to benefit women who have BRCA2 mutations, as studies have shown. This is not the only drug in the market though, there are others that are usually prescribed to postmenopausal women, if Tamoxifen does not produce the desired results for them.
If you would prefer not to pump your body full of medications, another option would be to have both breasts surgically removed; a double mastectomy. Studies have shown that this reduces the risk of breast cancer developing by 90% – 95%. However, this is an extremely personal choice and it should not be taken lightly.
A comparison of the mortality rate of breast cancer between those who choose a mastectomy and those who choose increased screenings with breast MRIs and mammograms shows no difference.
Ovarian cancer on the other hand, is another story altogether.
As we still do not have a screening tool for ovarian cancer that is reliable, most genetic counsellors recommend that the ovaries and fallopian tubes be removed for women who have a BRCA1 mutation and are aged between 35-40 and aged between 45 and 50 for women who have the BRCA2 mutation.
Despite the varying statistics, studies have shown that this surgery reduces the risk of ovarian and fallopian tube cancer developing by 80% to 95%.
Additionally, men who have the BRCA1 or BRCA2 mutation have an increased risk of getting prostate cancer. Prostate cancer is extremely aggressive and can develop at a younger age. Therefore, it is recommended that increased screening begin between age 40 – 45. The screening should include a PSA (prostate-specific antigen) and a digital rectal exam every year.
It is widely believed that players in the biomedical field, such as DarioHealth Corp. (NASDAQ: DRIO), could be working on availing more options to people with these gene mutations.
Please see full terms of use and disclaimers on the BioMedWire website applicable to all content provided by BMW, wherever published or re-published:
http://BMW.fm/Disclaimer

(0)

(0)
DarioHealth Corp. (DRIO) Stock Research Links



---