$IDVV The best cure for burnout is taking a vacati


Post# of 68201
Posted On: 09/16/2020 2:26:58 PM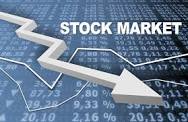 $IDVV The best cure for burnout is taking a vacation. Unfortunately, thinking about taking a vacation during a pandemic can be a source of stress in itself. There are new factors to consider than in previous years such as health and safety risks due to COVID-19, and increased financial burden. So what does time off during a pandemic look like?
Recently there's been a surge in rental home reservations, campsite bookings, and even RV rentals. Airbnb recentl stated it has received more bookings from May 17 to June 3 than it did in 2019 while campsites across the country continue to report record numbers. According to Expedia's 2020 Summer Travel Report, which polled 1,000 Americans, 85 percent of people expect to take at least one road trip this summer.
It's difficult to find the motivation to plan a socially distant getaway when so much about travel is uncertain during a pandemic. Could there be crowds? Will others wear masks? What businesses, activities and sights will even be open? What are the sanitization procedures?
Enter the remote vacation rental: Airbnb oddities like glamping yurts, treehouses, Hobbit houses and even a converted sheep wagon are all destinations in themselves, and they've found added appeal in a time of social distancing.
One operation that caught our attention was Eco Camps, part of the eco resorts of the world community and International Endeavors Corporation, a publicly traded company under symbol IDVV. With locations specializing in areas like Santa Barbara, Temecula, Idaho and even France. They have taken the ability to vacation during the coronavirus pandemic to the next level ensuring guests ability to stay safe and social distance all while getting a much needed break from reality.
Recently Eco Camps opened locations in Temecula, and Santa Barbara California. The Temecula location is very close to some of Southern California's top wineries, and the Santa Barbara location features a semi private beach.
https://finance.yahoo.com/news/traveling-duri...00301.html

(0)

(0)
---
Consider all my posts my opinion and not advice to buy or sell anything. I post on stocks I own or am considering owning. Do your own DD!