The plot to make Chumpy look stupid! https://b


Post# of 45956
Posted On: 09/16/2020 12:31:43 PM
The plot to make Chumpy look stupid!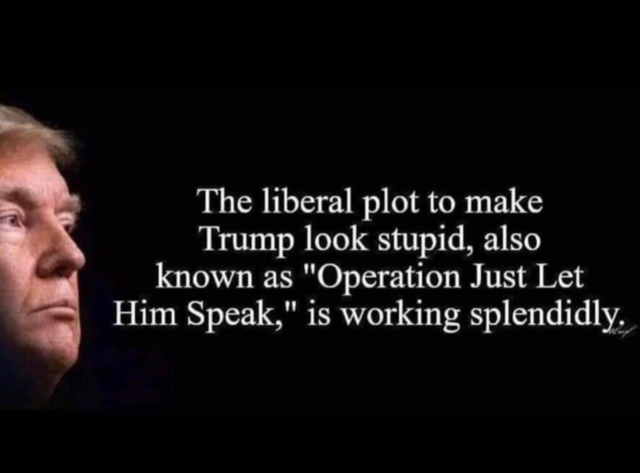 https://www.democraticunderground.com/100214081067
4. I read that he called into Fox and said he was going to call in every day
And they tried to talk him out of it. Tee-hee, they know he is an idiot.
8. Allowing him to speak is what fox 'news' calls an ambush.....
13. He created a new but meaningless word last night.
He "up-played" the virus. Clearly not a word.
And "herd mentality" and blaming Biden for no mask mandate, all of this is babble...meaningless crap.

(1)

(0)
---