$CSUI Consistent quality is a trait that is extrem


Post# of 4879
Posted On: 09/16/2020 6:19:45 AM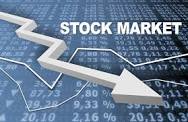 $CSUI
Consistent quality is a trait that is extremely valued by Cannabis Suisse, and that is why Cannabis Suisse is pleased to pursue a relationship with uWeed. uWeed's quality control and customer service are considered to be among the best in Switzerland. uWeed also provides multiple easy payment solutions from traditional credit cards to extremely convenient mobile payment methods, furthermore, a loyalty point system is in place so that customers are encouraged to engage with the brands and its site. With this system, customers feel that they are more attached to the company while also receiving benefits for their engagement.
https://www.austinnews.net/news/266198224/can...with-uweed

(0)

(0)
---
Consider all my posts my opinion and not advice to buy or sell anything. I post on stocks I own or am considering owning. Do your own DD!