Penn State Researchers Examine Possibility of Coro


Post# of 112
Posted On: 09/16/2020 3:15:35 AM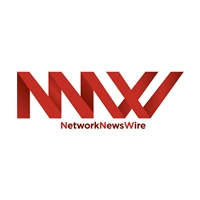 Penn State Researchers Examine Possibility of Coronavirus Infecting Livestock

The U.S. Department of Agriculture recently awarded a grant to Penn State that will enable its researchers to study the possibility of SARS-CoV-2 infecting and spreading among livestock.
SARS-CoV-2 stands for Severe Acute Respiratory Syndrome Coronavirus 2. It is the strain of coronavirus that causes the novel coronavirus which resulted in the global pandemic.
The grant, through the USDA's Agricultural and Food Research Initiative, was awarded to a team that is led by Suresh Kuchipudi, a clinical professor of veterinary and biomedical sciences in the College of Agricultural Sciences.
Kuchipudi notes that the coronavirus pandemic is still the most notable public health crisis that has occurred in the modern era and the unprecedented spread of SARS-CoV-2 globally could pose a serious exposure risk to livestock. In the course of the pandemic, scientists state that the new virus has continuously mutated and there now exist many genetic variations of SARS-CoV-2.
Kuchipudi, who is also Penn State's Animal Diagnostic Laboratory associate director, explained that the first SARS virus infected less than 9,000 people in 2002 and affected pigs the most.
Despite the fact that the virus was contained quickly and did not spread widely, it showed the ability of the SARS viruses to infect agricultural animals. He said that a spillover SARS-CoV-2 into the agricultural sector would be devastating for the U.S. because the livestock sector plays the vital role of providing a reliable and safe food supply, in addition to jobs and other economic benefits.
The research on the vulnerability of livestock to SARS-CoV-2 will determine whether the virus can mutate and spread in agricultural animals. To be on the safe side, these experiments will be done in a level 3 biosafety environment. Additionally, this team of researchers will be using computer models to evaluate the possibility of the virus infecting the livestock.
The research team will create diagnostic tests that will be used to monitor the presence of SARS-CoV-2 antibodies in livestock. Kuchipudi states that their results might help in the betterment of decision-making strategies with regard to safeguarding the agricultural supply chain as well as the well-being of the farming community, the safety of food and the security and health of livestock.
Huck Institutes of the Life Sciences, Penn State is credited by Kuchipudi for assisting in the quick assembly of a team to establish methods and produce preliminary data. This, he said, helped in securing the competitive grant. Experts say companies like DarioHealth Corp. (NASDAQ: DRIO) are glad that such an outstanding team of researchers will look into the susceptibility of livestock to COVID-19.
Please see full terms of use and disclaimers on the BioMedWire website applicable to all content provided by BMW, wherever published or re-published:
http://BMW.fm/Disclaimer

(0)

(0)
DarioHealth Corp. (DRIO) Stock Research Links



---