On August 17, 2017 the Company entered into a non-


Post# of 40261
Posted On: 09/15/2020 9:18:33 AM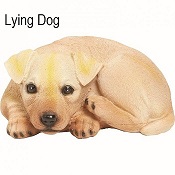 On August 17, 2017 the Company entered into a non-binding Letter of Intent to purchase CogoSense Technology,
Inc. a Canadian company, which developed and is marketing its FleetSafer App – an enterprise software solution
for smart phones and tablets that detects the driving state of an entire on-the-road vehicle fleet and automatically
places those devices into "safe mode" while driving occurs, to prevent distractions.
CogoSense has also developed an individual consumer version called bSafeMobile and the bFoundMobile App
which is a fleet vehicle tracking system to monitor vehicle locations at any time. Through July 31,2020 the Company
had cumulatively paid $ 1,875,000 towards the overall purchase price of $ 2.6 million to acquire 100% of the
CogoSense company, including its technology assets, revenue stream and customer base.
On September 14, 2018 the Company announced that it has signed a letter of intent to purchase 75% of a craft
Cannabis company called Sifthouse BC for a total consideration of $1 million contingent upon Sifthouse BC
obtaining a license to distribute Cannabis related product in Canada. Sifthouse is a craft Cannabis company and
a new business based in Vancouver. Their plan is to grow highly profitable, specialty blends of cannabis. Terms
of financing are being worked out. The Company's investment to date is $150,000.


(2)

(0)
On4 Communications (ONCI) Stock Research Links



---