$EXMT News - Anything Technologies Media Inc., Sub


Post# of 19846
Posted On: 09/15/2020 8:23:51 AM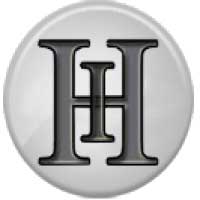 $EXMT News - Anything Technologies Media Inc., Subsidiary Amethyst Beverage Has Come to Terms With the San Diego Padres Major League Baseball Team to Provide High Alkaline CBD Water Products
Reno, Nevada, Sept. 09, 2020 (GLOBE NEWSWIRE) -- via NEWMEDIAWIRE -- Anything Technologies Media, Inc. (OTC: EXMT) subsidiary Amethyst Beverage is excited to announce that the company has reached a major milestone and has come to terms and agreed to provide private label water to the San Diego Padres distribution channels.
Jeff Flasco, President, of Amethyst Beverage, stated, "Amethyst Beverage has come to terms to produce private label water products for the San Diego Padres baseball organization for a period of 3 years. These products are to be distributed to Padre affiliate stores and vendors. The Padres have tremendous exposure and business in Las Vegas, Arizona, Southern California, and Tijuana Mexico. The ratings for the Padres are at an all-time high with an increased number of San Diego Padres fans tuning in to watch and listen to Padres baseball. We couldn't be doing this deal at a better time and currently the team stores are doing amazing amount of business and we look to capitalize on this opportunity."
Additional updates regarding shipments and new clients for these private label water products will be announced as they are completed by both companies.
https://finance.yahoo.com/news/anything-techn...00540.html

(0)

(0)
---