420 with CNW – Affordable Deals Drive Ohio Resid


Post# of 103
Posted On: 09/15/2020 3:27:16 AM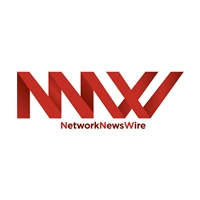 420 with CNW – Affordable Deals Drive Ohio Residents to Michigan to Purchase Medical Marijuana
Michigan has a new consumer market: Ohio's medical cannabis patients and no, it's not because their marijuana is better or of a higher quality. Only because it's cheaper. Marijuana card holders from Ohio have revealed numerous times that they only travel to the cannabis clinics up north in Michigan to save money.
One medical marijuana patient recently stated in an interview that most Ohio clinics charged double the price that dispensaries in Michigan did. Another cannabis card holder, George McClure, admitted to going to Michigan dispensaries as they were far cheaper, even after factoring in the amount he'd spend to pay for gas to and from Michigan. He added that he signed himself up for text notifications that would inform him when Michigan cannabis clinics had sales, which would allow him to save almost 90% of what he'd pay in Ohio.
Most officials in Ohio's medical cannabis industry hypothesize that once the cannabis industry in the state matures, the prices will decrease, making the herb more affordable to its consumers. State bodies who are tracking consumer costs support this notion.
It is estimated that approximately 9% of Michigan's legal marijuana is sold to non-residents of the state, particularly individuals from Ohio and Indiana.
Michigan did have a head start though, seeing as they legalized medical cannabis over a decade ago and legalized recreational marijuana in 2018 for residents who are 21 years of age and above. Sales for recreational marijuana began in the state in late December of 2019.
This also makes Michigan a mature market in comparison to Ohio's new market. However, buying medical marijuana in another state has its disadvantages. For instance, carrying cannabis across state lines, even legal cannabis, is illegal. Residents of Ohio can therefore, travel to Michigan and purchase the drug at any Michigan cannabis clinic of their choice but need to consume it before travelling back to Ohio.
Both states are however looking into an agreement that would allow cannabis cardholders who live in Ohio to purchase marijuana in Michigan and carry it back to Ohio. Nothing has been finalized though. Ohio issued a letter to medical cannabis cardholders that would allow them to bring cannabis products from Michigan for a period of 60 days after Ohio started a patient registry in 2018.
However, this appears not to apply to all Ohio residents who consume medical marijuana. Some residents of Ohio claim that prices in Ohio's cannabis dispensaries are actually affordable. That is yet to be proven though.
It is such interstate activity that prompts analysts to think that sector players like The Alkaline Water Company Inc. (CSE: WTER) (NASDAQ: WTER) would be happier is the federal government legalized marijuana so that patients are free to buy and transport cannabis products anywhere around the country.
Please see full terms of use and disclaimers on the CannabisNewsWire website applicable to all content provided by CNW420, wherever published or re-published:
http://CNW.fm/Disclaimer

(0)

(0)
Alkaline Water Company Inc. (WTER) Stock Research Links



---