$ALST Speaking with SCV's Stuart Smith, Dr. Bagi


Post# of 10831
Posted On: 09/14/2020 2:09:52 PM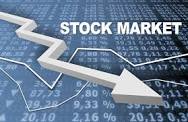 $ALST Speaking with SCV's Stuart Smith, Dr. Bagi explains AllStar Health Brands Inc.'s business model and focus on improving health and quality of life by offering select products, including medical devices, nutritional supplements, over the counter remedies and medicines all across the Americas and Europe.
"The global pandemic and struggle with Covid-19 has put our Company in a position where we can deliver convenience and stability with the distribution of the best available test kits that have been validated by several top-tier reference labs," Bagi told Smith. "We are well-positioned to assist doctors, pharmacies and others in need of reliable testing kits that deliver quick results. We strive to capture value across all our verticals and product offerings. The Company is ideally positioned for scale and growth. We are thankful for the opportunity to share our story with our shareholders and the SmallCapVoice.com listening audience."
https://apnews.com/c1cd0a2b0e670e81cc92a27d31d9d9b5

(0)

(0)
---
Consider all my posts my opinion and not advice to buy or sell anything. I post on stocks I own or am considering owning. Do your own DD!