$ATWT to acquire SafeBus Technologies, Inc., a pri


Post# of 14868
Posted On: 09/14/2020 12:43:04 PM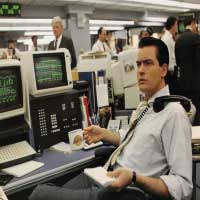 $ATWT to acquire SafeBus Technologies, Inc., a private US technology company specializing in mobile "in-vehicle" IP wireless security solutions for the Education market.

ATWT signed the LOI on Monday, and the merger is scheduled to go effective in early September, pending final shareholder approvals. SafeBus will become a wholly-owned subsidiary of ATWT, and its shareholders will receive cash and stock in the deal. Specific terms of the transaction were not disclosed, but will be released with the final Agreement and Plan of Merger in September.

SafeBus President and CEO Stuart Barton celebrated the agreement stating, "This merger is a significant step towards our mutual goal of becoming a major corporate player in the child safety industry. Our shareholders welcome the opportunity to join forces with the ATWEC team. By combining resources, it will enable exponential growth in the years ahead."

SafeBus Technologies, a private Wyoming corporation, has developed a suite of unique products and services that allows parents of school age children real-time tracking of both the bus and their child, thus providing invaluable "peace of mind" for parents or guardians.


(0)

(0)
---