Hemp's Resurgence Continue, FDA Hones In On CBD


Post# of 11
Posted On: 09/02/2020 5:44:27 PM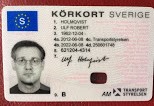 Hemp's Resurgence Continue, FDA Hones In On CBD
Cardiol Therapeutics Inc (CRDL.TO)
2.81 -0.03 (-1.06%) 09/02/20 [TSX]
for Wed, Sep 2nd, 2020.
Hemp's Resurgence Continues As The FDA Hones In On CBD
PR Newswire - Thu Mar 19, 8:00AM CDT
CBD has garnered a strong reputation for its wide range of potential health benefits. However, it has only been approved to treat childhood epilepsy syndromes, such as Dravet syndrome and Lennox-Gastaut syndrome after the U.S. Food and Drug Administration approved Epidiolex, making it the first approved cannabis-based drug, last year. The FDA has made clear that additional research is required in order to advance with more approvals. The Administration has also held numerous public hearings in recent years in order to further understand the efficacy of CBD. And while only one cannabis-based drug has been approved, the efforts of the FDA indicate that CBD is gathering a strong momentum as a possible medical substance.
"As legislation expands rapidly worldwide, the volume of efficacy data is growing, as are legitimate clinical trial studies," says Liam McGreevy, Chief Executive Officer of Ethnopharm, a European cannabis company specializing in genetics and distribution, "This data will enable us to better understand the effects of the various cannabinoids and terpenes, their synergistic effect and how their impact links to the individual's genetics or biomarkers. This data is key to understanding the most effective combinations and strengths for various conditions, moving towards targeted personalized medicines." And according to data compiled by Acumen Research and Consulting, the global cannabidiol (CBD) market is projected to reach USD 22 Billion by 2026 while exhibiting a CAGR of 33% over the forecast period, from 2019 to 2026. Cardiol Therapeutics Inc. (OTC:CRTPF) (TSX:CRDL.TO)
Recently, the U.S. Department of Agriculture (USDA) provided an update on its interim final rule process for hemp. According to the USDA, hemp production in the U.S. has seen a resurgence in the last five years; however, it remains unclear whether consumer demand will meet the supply. High prices for hemp, driven primarily by demand for use in producing CBD, relative to other crops, have also driven increases in planting. As such, producer interest in hemp production is largely driven by the potential for high returns from sales of hemp flowers to be processed into CBD oil.
Yet, despite the issues the market still needs to overcome, the cannabis industry now plays an important economic factor in states where sale and use of such products is legalized, especially for recreational purposes. Notably, U.S. states like California, Colorado, Nevada, and Washington are collectively delivering billions of dollars in annual revenue. And as the legal industry continues to expand, these four states are expected to witness their sales continue to grow. For instance, just Colorado alone reported collecting a cumulative of USD 1.02 Billion from marijuana taxes, licenses and fees since the state started collecting them in 2014. And overall, there has been USD 6.5 Billion in total marijuana sales in Colorado since recreational cannabis sales began in January 2014.
Cardiol Therapeutics Inc. (OTCQX:CRTPF) (TSX:CRDL.TO) is also listed on the Toronto Stock Exchange under the ticker (TSX:CRDL.TO). Yesterday, the Company announced breaking news that, "it has signed a supplier agreement to offer its pharmaceutically produced cannabidiol to Medical Cannabis by Shoppers ("Shoppers&quot

, a subsidiary of Shoppers Drug Mart Inc.
Shoppers will be the exclusive retailer of Cardiol's CardiolRx(TM) brand of cannabidiol products in Canada. Under the terms of the agreement, Cardiol's exclusive manufacturing partner, Dalton Pharma Services Inc., will supply Cardiol's pharmaceutical cannabidiol products to Shoppers for resale in all provinces and territories in Canada through Shoppers' online store. Manufactured under cGMP and THC free (<5 ppm), Cardiol's products are designed to be the safest and most consistent pharmaceutical cannabidiol formulations available and will be sold initially in three dosage formats: 100mg/mL, 50mg/mL, and 25mg/mL. Shoppers also has the right to resell all future products available from Cardiol's product line, subject to any and all regulations.
There is a growing demand from paediatricians for a cannabidiol formulation that does not contain THC. The Canadian Paediatric Society and The College of Physicians and Surgeons of Ontario recommend that physicians not expose young people under the age of 25 to THC, as its effects on brain development are unknown. For elderly patients, THC exposure can lead to unfavourable drug interactions, delirium, instability, and other effects of intoxication. People over the age of 65 represent the fastest growing segment for medicinal cannabinoids in Canada.
'Shoppers Drug Mart is a trusted brand in Canada and we are delighted that Medical Cannabis by Shoppers has agreed to carry Cardiol's pharmaceutical cannabidiol on an exclusive basis,' said David Elsley, President and CEO of Cardiol Therapeutics. 'The signing of this important distribution agreement has now positioned our Company to meet the growing demand for medical cannabidiol products that are free from the psychotropic effects of THC, while setting the highest industry standards for purity, stability, safety, and consistency for patients and healthcare providers.'
About Cardiol Therapeutics Cardiol Therapeutics Inc. (TSX: CRDL; OTCQX: CRTPF) is focused on producing pharmaceutical cannabidiol (CBD) products and developing innovative therapies for heart disease, including acute myocarditis and other causes of heart failure. The Company's lead product, CardiolRx(TM), is formulated to be the most consistent cannabidiol formulation on the market. CardiolRx is pharmaceutically produced, manufactured under cGMP, and is THC free (<5 ppm), The Company also plans to commercialize CardiolRx in the billion-dollar market for medicinal cannabinoids in Canada and is pursuing distribution opportunities in Europe and Latin America.
In heart failure, Cardiol is planning an international clinical study of CardiolRx in acute myocarditis, a condition caused by inflammation in heart tissue, which remains the most common cause of sudden cardiac death in people less than 35 years of age. The Company is also developing proprietary nanotechnology to uniquely deliver pharmaceutical cannabidiol and other anti-inflammatory drugs directly to sites of inflammation in the heart that are associated with heart failure. Heart failure is the leading cause of death and hospitalization in North America with associated annual healthcare costs in the U.S. alone exceeding $30 billion. For further information about Cardiol Therapeutics, please visit cardiolrx.com.

(0)

(0)
---
Robert