Todos Medical Announces Common Stock Purchase Agre


Post# of 1187
Posted On: 08/06/2020 12:10:09 PM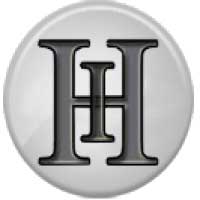 Todos Medical Announces Common Stock Purchase Agreement with Lincoln Park Capital Fund, LLC
Initial Investment of $275,000 followed by up to $10 Million commitment over 24-months
REHOVOT, Israel, SINGAPORE and NEW YORK, NY, Aug. 06, 2020 (GLOBE NEWSWIRE) -- via NEWMEDIAWIRE -- Todos Medical Ltd. (OTCQB: TOMDF), an in vitro diagnostics company focused on distributing comprehensive solutions for COVID-19 screening and diagnosis, and developing blood tests for the early detection of cancer and Alzheimer's disease, today announced that it has entered into a purchase agreement and registration rights agreement (together the "Agreements") with Lincoln Park Capital Fund, LLC ("Lincoln Park"), a Chicago-based institutional investor.  Upon execution of the purchase agreement, Lincoln Park made an initial purchase of $275,000 of common stock at $0.08 per share.
In addition to the initial purchase, upon satisfaction of the conditions of the Agreements, including a registration statement being filed and declared effective by the Securities and Exchange Commission (SEC), Todos, from time to time over a 24-month period, will have the right, in its sole discretion, to sell up to $10 million of its common stock to Lincoln Park.  Todos will control the timing and amount of any sales to Lincoln Park, and Lincoln Park is obligated to make purchases in accordance with the Agreements.  Any common stock that is sold to Lincoln Park will occur at a purchase price that is based on prevailing market prices at the time of each sale and with no upper limits to the price Lincoln Park may pay to purchase common stock.  
No warrants are being issued in this transaction, and there are no limitations on the use of proceeds from sales to Lincoln Park under the Agreements.  Furthermore, there are no rights of first refusal, participation rights, penalties or liquidated damages provisions in favor of any party.  Lincoln Park has also agreed not to cause or engage in any direct or indirect short selling or hedging of the Company's common stock.   In consideration for Lincoln Park entering into the Agreements, Todos issued shares of its common stock to Lincoln Park as a commitment fee. The Agreements may be terminated by Todos at any time, in its sole discretion, without any additional cost or penalty.
"This financing agreement allows us to strategically draw down on capital to support the growth in our sales channels, fund the validation of new point of care antigen and PCR tests we are adding to our pipeline from South Korea, as well as help bring to market our cornerstone 5-minute saliva test that is being developed through our COVID Antigen Test Killer joint venture with NLC Pharma," said Gerald E. Commissiong, President & CEO of Todos. "We believe there is a potentially meaningful opportunity to add significant COVID testing capacity to the US healthcare system and we intend to rigorously pursue this unique opportunity."
A description of the Agreements is set forth in the Company's Current Report on Form 6-K filed with the SEC on August 6, 2020.
This press release shall not constitute an offer to sell or a solicitation of an offer to buy any shares of common stock, nor shall there be any sale of shares of common stock in any state or jurisdiction in which such an offer, solicitation or sale would be unlawful prior to registration or qualification under the securities laws of any such state or other jurisdiction
https://investor.todosmedical.com/news-events...-agreement

(0)

(0)
Todos Med Ltd. (TOMDF) Stock Research Links



---