COVID 19 TREATMENTS...RVVTF .30 (OUR LITTLE JE


Post# of 121209
Posted On: 08/02/2020 9:03:26 AM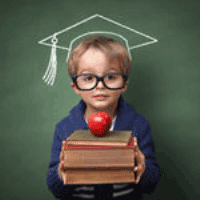 COVID 19 TREATMENTS...RVVTF .30 (OUR LITTLE JEWEL) IS LISTED IN THE SAME SENTENCE AS JOHNSON & JOHNSON AND SEVERAL OTHER WELL KNOWN TICKERS.
"Some of the top companies to keep an eye on include Revive Therapeutics (CSE:RVV)(OTC:RVVTF),Johnson & Johnson (NYSE:JNJ), Moderna Inc. (NASDAQ:MRNA), Eastman Kodak Company (NYSE:KODK), and Inovio Pharmaceuticals Inc. (NASDAQ:INO)."
J&J ASK IS ONLY 145.85
MRNA ASK IS A REASONABLE 74.23
KODK ASK A MERE 21.19
INO ASK A MODEST 19.77
OR YOU COULD THROW DOWN ON RVVTF .30
ONLY REASON RVVTF ONLY WENT FROM .19 TO .295 ON FRIDAY IS BECAUSE WHEN THE PR CAME OUT IT FAILED MENTIONED OUR RVVTF TICKER. IT ONLY MENTIONED RVV CANADA TICKER. POWERBATTLES HAD TO RAISE HELL WITH THEM AND THEY REISSUED THE PR WITH RVVTF TICKER.
https://www.bloomberg.com/press-releases/2020...n-covid-19
STILL NOT CONVINCED RVVTF IS ABOUT TO EXPLODE UPWARDS... GO TAKE A LOOK AT THE 1 YEAR CHART OF CYDY PHASE 2 WITH 3 TIMES THE SS OF RVVTF.
https://investorshub.advfn.com/uimage/uploads..._chart.png
BOTTOM LINE IS, RVVTF WAS FAST TRACKED BY FDA STRAIGHT TO PHASE 3, WITH A REALISTIC COVID 19 THERAPEUTIC DRUG CALLED "Bucillamine".
GOT A TARGET OF MULTI DOLLARS AND THIS COULD BE THE GOOSE THAT LAID THE GOLDEN EGG! THINK TWICE BEFORE DECIDING NOT TO ENTER OR SELL SHARES...
BEST OF LUCK TO US AND .... SEE YA AT THE TOP;-) OR FROM THE TOP:-(

(0)

(0)
---