Energy Fuels (NYSE American: UUUU) (TSX: EFR) To B


Post# of 64
Posted On: 07/17/2020 4:59:41 PM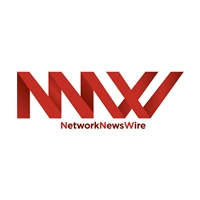 Energy Fuels (NYSE American: UUUU) (TSX: EFR) To Benefit as House Committee Reveals Ambitious Climate Plan
- House Select Committee unveils climate plan involving nuclear energy as essential in clean electric-energy production
- Global uranium prices have risen 34% since March 1 amid significant production cuts
- Energy Fuels uniquely positioned as leading U.S. uranium producer and recycler, set to capitalize on growing nuclear energy role
As the largest uranium miner in the United States, Energy Fuels (NYSE American: UUUU) (TSX: EFR) is poised to capitalize on the government's recent push for nuclear energy. On June 30, the U.S. House Select Committee on the Climate Crisis released an action plan titled "Solving the Climate Crisis: The Congressional Action Plan for a Clean Energy Economy and a Healthy, Resilient, and Just America" that calls for net-zero greenhouse gas emissions by 2050, and net-negative emissions after that (http://nnw.fm/1ukD3). In addition, the committee's detailed plan notes that Congress should establish a national clean-energy standard that encourages zero-emission carbon technologies — such as nuclear — to achieve net-zero emissions in the electricity sector by 2040
Recognizing that a substantial reduction in greenhouse gas emissions of the electrical energy sector is needed to minimize the effects of climate change, the report highlights nuclear power as the largest source of carbon-free energy in the country. As such, nuclear energy has an essential role in confronting the global climate challenge. Nuclear facilities are not only emissions free, but they are also the most reliable assets in the power generation mix, operating under circumstances often requiring fossil fuel and renewable energy plants to cease or curtail their operations, such as extreme weather conditions.
As the country's leading uranium and vanadium producer, Energy Fuels is well positioned to capitalize on the growing demand for clean energy. Energy Fuels has also recycled over 6 million pounds of uranium from its alternate feed recycling program. The carbon-free electricity produced from this recycled uranium would be the equivalent of a train full of coal that stretched from Los Angeles to New York — and back again — thereby avoiding 85 million tons of CO2 emissions. Among clean-energy options, nuclear is recognized as one of the most reliable, affordable and stable, contributing to 55% of all clean-energy production throughout the country in 2019 (http://nnw.fm/fvRMJ). In terms of carbon emissions and air pollution reduction, Energy Fuels is one of the greenest companies operating in the U.S.
As the push for clean energy gains momentum, the global market shows signs of imbalance with global demand for uranium ore concentrate estimated to exceed production by 1 billion pounds over 2019–2040. Reflecting an international surge in nuclear power activity, global uranium prices have been improving globally with a 34% increase since March 2020 amid significant production cuts due to COVID-19 (http://nnw.fm/0rKIj). The global boost for nuclear energy, combined with the declared U.S. national policy to revitalize the nuclear sector and preserve domestic infrastructure to regain U.S. global nuclear leadership, distinguishes Energy Fuels, the country's top producer of uranium, as a clear leader in the space.
For more information, visit the company's website at www.EnergyFuels.com.
Please see full disclaimers on the NetworkNewsWire website applicable to all content provided by NNW, wherever published or re-published:
http://NNW.fm/Disclaimer

(0)

(0)
Energy Fuels Inc (UUUU) Stock Research Links



---