Energy Fuels Inc. (NYSE American: UUUU) (TSX: EFR)


Post# of 64
Posted On: 07/10/2020 4:25:52 PM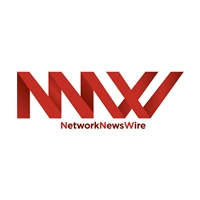 Energy Fuels Inc. (NYSE American: UUUU) (TSX: EFR) Set to Benefit from Rising Interest in REE Space
- Domestic REEs increasingly in demand for use in critical modern technologies, to decrease reliance on China
- UUUU announced earlier this year it is preparing to enter REE sector
- Energy Fuels' fully licensed and constructed White Mesa Mill could be key player in producing country's own REE supply
Increasingly in demand, rare earth elements ("REEs") — and where they come from — have becoming a hot topic recently (http://nnw.fm/Ei1e1). Energy Fuels (NYSE American: UUUU) (TSX: EFR), the largest uranium producer in the United States and the leading conventional producer of vanadium, is in an ideal position to leverage that rising interest as the company prepares to enter the REE sector.
"[REEs are] an awfully hot topic right now for two reasons," reports a recent "Forbes" article. "First, they're increasingly in demand for critical modern technologies, ranging from computer hard drives and cell phones, to new-tech applications such as batteries for EVs and clean power storage, to critical defense items such as jet engines and lasers.
"Second," the article continues, "supply is currently dominated by China (for mining alone, for example, China has 80% market share). China has cut off supplies to countries before, and just last year threatened to do so again, in retaliation against the trade war with America."
The article, titled "For Near-Term U.S. Decoupling From China For Rare Earth Elements, Options Are Limited — But They're Out There," notes that a lot of people are focused on getting the United States in a more stable situation in terms of its supply of rare earth elements. Currently, the country relies heavily on China for its supply of the valuable elements.
In part, that desire has been sparked because of a recent warning Chinese President Xi Jinping that he might ban exports of REEs to the U.S. And second, the current COVID-19 pandemic has caused many companies to take a closer look at ways to decrease their reliance on China for essential items, not just REEs, in their global supply chains.
Earlier this year, Energy Fuels announced its entry into the REE space. The company is confident that its fully licensed and constructed White Mesa Mill, which is the only uranium and vanadium mill in operation in the country today, could be a key player in re-establishing the country's ability to produce its own supply of REEs.
UUUU chose to enter the REE industry after an intense, months-long review and testing period. The intense due diligence process included discussions with technical experts and the U.S. government, which is actively seeking a domestic source of REE minerals, which it uses for national defense. As part of this effort, President Donald J. Trump issued a series of five presidential determinations declaring domestic REE production essential to national defense.
Based in Lakewood, Colorado, Energy Fuels holds three of America's key uranium production centers: the Nichols Ranch ("ISR") project in Wyoming, the Alta Mesa ISR Project in Texas and the White Mesa Mill in Utah – the only conventional uranium mill operating in the United States today with a licensed capacity of more than 8 million pounds of U3O8 per year. With an asset portfolio that boasts more uranium production facilities, in-ground resources, production capacity and experienced personnel than any other producer, Energy Fuels is in a unique position to maintain its position as the leading producer of uranium in an era of viable transformation of the U.S. nuclear industry.
For more information, visit the company's website at www.EnergyFuels.com.
Please see full disclaimers on the NetworkNewsWire website applicable to all content provided by NNW, wherever published or re-published:
http://NNW.fm/Disclaimer

(0)

(0)
Energy Fuels Inc (UUUU) Stock Research Links



---