$ATWT - ATWT's new RFID technology supplants older


Post# of 59292
Posted On: 06/29/2020 1:49:43 PM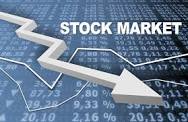 $ATWT
- ATWT's new RFID technology supplants older 'push button' technology, which, although the current industry standard, can be easily circumvented, thereby compromising child safety. Day Care administrators and directors across the country have long complained that existing systems are cumbersome, ineffective, and difficult for drivers to use.
Mrs. Woods, Arrow Christian's Director and CEO, was enthusiastic about the installation. "We are proud to be able to upgrade to ATWEC's breakthrough system, which is replacing the outdated child reminder product that came pre-installed on our vehicles. This new ATWEC technology, which is tamper-proof and much easier to operate, made the switch easy."
https://www.wsj.com/articles/PR-CO-20200428-906361

(0)

(0)
---
Consider all my posts my opinion and not advice to buy or sell anything. I post on stocks I own or am considering owning. Do your own DD!