$CYCA The Months of Integration and Development Wo


Post# of 12980
Posted On: 05/28/2020 2:15:02 PM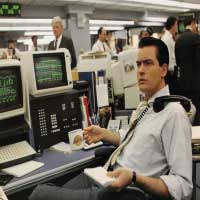 $CYCA The Months of Integration and Development Work Generate Classified Client Orders for VAR

Las Vegas , May 04, 2020 (GLOBE NEWSWIRE) -- -- Cytta Corp (OTCPINK: CYCA) announces the sale of SUPR Stream 2.0 Compression systems pursuant to its strategic partnership with a worldwide primary Value Added Reseller. This VAR is a leading provider of classified government satellite services and has now successfully marketed the SUPR Stream 2.0 to their classified clients to enhance the capabilities of mission-critical communications.

The purchase order formally integrates Cytta's proprietary low-bandwidth video compression product(s) with the VAR's extensive remote communications systems integration offerings. Our SUPR Stream technology enabled the VAR to create and market a proprietary solution for its military clients. By integrating and deploying the SUPR Stream compression product, the VAR is now providing their customers a new and advanced video delivery strategy.

(0)

(0)
---