$GCGX Global Consortium Inc. (OTCMKTS:GCGX) owns I


Post# of 12980
Posted On: 05/28/2020 1:15:12 PM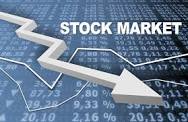 $GCGX Global Consortium Inc. (OTCMKTS:GCGX) owns Indulge Oils (www.indulgeoils.com), a cannabis distillate which is currently being manufactured and marketed in California. Global Consortium, Inc., is building America's First Cannabis Mall in Sacramento, CA which, when completed, will house Manufacturing, Distribution, Delivery, Retail, Testing, and Cultivation all under one 64,000 square foot building.

The Mall will house the largest Manufacturing facility of THC and CBD Distillate and Edibles believed to be operational in the United States. Global Consortium has leased 25,000 Square feet of the building with a purchase option, the Company is working to secure a first right of refusal for the remaining 39,000 square feet.

(0)

(0)
---
Consider all my posts my opinion and not advice to buy or sell anything. I post on stocks I own or am considering owning. Do your own DD!