Energy Fuels Inc. (NYSE American: UUUU) (TSX: EFR)


Post# of 58
Posted On: 04/16/2020 4:26:01 PM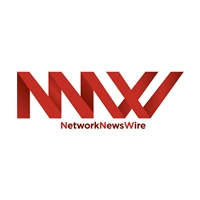 Energy Fuels Inc. (NYSE American: UUUU) (TSX: EFR) Expected to Benefit from Global Uranium Shutdowns
- UUUU U.S. uranium production poised to benefit from major global mine shutdowns
- Company operates three U.S. uranium facilities in Utah, Wyoming and Texas
- Energy Fuels is also leading industry efforts to encourage U.S. government to support domestically produced uranium, not cede control of U.S. nuclear sector to Russia
With many global uranium mines currently shut down because of the COVID-19 pandemic, Energy Fuels Inc. (NYSE American: UUUU) (TSX: EFR), the United States' largest domestic producer of uranium, continues to operate its White Mesa Mill in Utah and is ideally poised to benefit from its reliable, stable production of uranium, which is designated by the U.S. government as vital to the nation's security and economic prosperity. Energy Fuels also continues to maintain its two in situ recovery (ISR) facilities on standby in Wyoming and Texas.
Energy Fuels is the only U.S. company that utilizes both conventional and ISR technology to produce uranium from three different locations: the White Mesa Mill in Utah, the Nichols Ranch ISR Facility in Wyoming and the Alta Mesa ISR Facility in Texas.
The only conventional uranium and vanadium mill in the United States, UUUU's White Mesa Mill is centered around the largest and highest-grade uranium mines and projects in the country. With licensed capacity to produce more than 8 million pounds of U3O8 per year, the facility can provide immediate scalability as uranium demand increases.
Found in the Powder River Basin, Energy Fuels' Nichols Ranch ISR Facility has a total licensed capacity to produce 2 million pounds of U3O8 per year. The facility has significant underutilized capacity, having produced a total of 1.2 million pounds of U3O8 since commissioning in 2014. The facility is currently on standby, but the plant has significant future expansion potential as demand for uranium increases.
Located on more than 200,000 acres of private land in Texas, the Alta Mesa ISR Facility boasts a total operating capacity of 1.5 million pounds of uranium per year, and produced almost 5 million pounds of U3O8 between 2005 and 2013 before being put on standby. Although not currently operating, the plant is maintained so it can resume operation immediately to meet future expected increases in demand.
In addition to its commitment to being ready to meet the nation's uranium needs, Energy Fuels is also leading industry efforts to encourage the U.S. government to act upon the importance of domestically produced uranium. While the United States is the largest consumer of uranium in the world, the country imports nearly 100% of this essential clean-energy metal.
The COVID-19 crisis has exposed the vulnerability of several critical U.S. supply chains including uranium imports, which are increasingly coming from Russia and China and their allies. In its efforts to change that, Energy Fuels spearheaded the 2018-2019 Uranium Section 232, which resulted in President Donald Trump creating the Nuclear Fuel Working Group (NFWG) to provide recommendations on reviving and expanding the production of nuclear fuel in the United States, including uranium. President Trump also recently announced he is seeking $1.5 billion over the next 10 years to create a U.S. strategic uranium reserve, and additional recommendations from the NFWG are expected soon.
Based in Lakewood, Colorado, Energy Fuels is the country's largest producer of uranium and the leading conventional producer of vanadium, both of which are designated as critical minerals by the U.S. government. Energy Fuels is also evaluating opportunities to process rare earth elements, which the U.S. government has also deemed critical to U.S. national security. Energy Fuels' uranium production portfolio stands apart, boasting more uranium production facilities, more production capacity and more in-ground resources than any other uranium producer in the United States. In fact, the company's assets have produced over one-third of all U.S. uranium over the past 15 years, making Energy Fuels uniquely positioned to quickly increase production to meet new demand.
For more information, visit the company's website at www.EnergyFuels.com
Please see full disclaimers on the NetworkNewsWire website applicable to all content provided by NNW, wherever published or re-published:
http://NNW.fm/Disclaimer

(0)

(0)
Energy Fuels Inc (UUUU) Stock Research Links



---