$PBIO CBD is extracted from the hemp plant in an o


Post# of 22600
Posted On: 04/07/2020 1:07:53 PM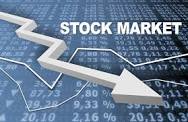 $PBIO
CBD is extracted from the hemp plant in an oil. As with any oil-based product, it is difficult for the water-based biology of human bodies to access and absorb CBD molecules from relatively large hemp oil droplets. These poor and variable absorption levels of CBD result in low and variable bioavailability of the CBD molecules available in the body for the treatment of targeted conditions. Low or widely varying levels of CBD absorption and bioavailability may significantly impact the effective delivery of the potential benefits of many CBD products on the market today.
https://www.bloomberg.com/press-releases/2020...il-into-wa

(0)

(0)
---
Consider all my posts my opinion and not advice to buy or sell anything. I post on stocks I own or am considering owning. Do your own DD!