$PBIO From the release: Mr. Marco Alfonsi, CEO of


Post# of 22600
Posted On: 04/06/2020 2:08:37 PM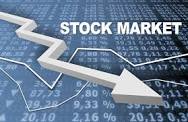 $PBIO
From the release: Mr. Marco Alfonsi, CEO of Can B Corp, said: "It is apparent to us that PBI's breakthrough UST platform is emerging as a pivotal market-changing technology enabling a new generation of CBD and other cannabinoid products to more effectively meet supplier objectives and consumer demands. Offering effective water solubility of cannabinoids, PBI's UST-based BaroShear K45 system is expected to produce high CBD absorption rates and bioavailability from ingestion or topical application of cannabinoid products."
Mr. Alfonsi concluded: "We look forward with anticipation to the delivery of the BaroShear K45 system in Q4 2020. We are excited to be one of only a handful of companies worldwide that will be among the first to have the ability to process cannabinoid products with this revolutionary nanoemulsification system. We believe the UST-based BaroShear K45 will allow us to reach levels of absorption and bioavailability in our products that far exceed that of other manufacturers on the market today."
Mr. Richard T. Schumacher, President and CEO of Pressure BioSciences, Inc., commented: "Importantly, the optimized effectiveness for the consumer also translates into allowing top-shelf manufacturers like Can B Corp to achieve targeted product effects from much lower levels of cannabinoids in their marketed products. This should offer them a dramatic new cost efficiency, for both ingested or topically applied products. We also believe that Can B Corp's routine use of our BaroShear K45 system will allow them to increase even more the current high-quality level of their products."
Pressure BioSciences' Board Chairman, Jeffrey N. Peterson, framed a larger perspective: "When I first discovered PBI's unique high-pressure technologies being applied to extremely challenging life sciences problems many years ago, my chemical engineering education at MIT suddenly stood at attention. The insights of thermodynamics illuminated a wide range of valuable application possibilities extending far beyond PBI's initial and successful breakthroughs as a "gentle giant" in sample preparation required by thousands of scientists prior to analytical testing. A decade later, our innovation of Ultra Shear Technology is allowing valuable materials that exist as oils (and thus do not naturally mix with water) to finally be prepared in effectively water soluble preparations that can be easily absorbed by the water-based biology of our bodies, without requiring heavy use of undesirable chemical additives."
Mr. Peterson continued: "In addition to playing a significant role in the projected $89 billion (by 2024) cannabinoids market (https://mordorintelligence.com/industry-reports/cannabis-market), we expect our patented UST technology platform to transform a vast range of applications that extend across many multi-billion dollar markets, from dairy and other foods/beverages, to pharmaceuticals, nutraceuticals, and industrial applications. As the UST platform propels PBI into these large and exciting market opportunities, we believe there will be steadily increasing shareholder and market value realization."
https://www.wsj.com/articles/PR-CO-20200312-907302

(0)

(0)
---
Consider all my posts my opinion and not advice to buy or sell anything. I post on stocks I own or am considering owning. Do your own DD!