ChineseInvestors.com Inc. (CIIX) Well Positioned f


Post# of 346
Posted On: 04/03/2020 6:18:05 PM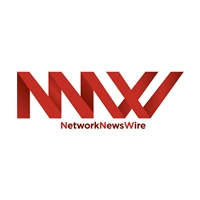 ChineseInvestors.com Inc. (CIIX) Well Positioned for Burgeoning Industrial Hemp, CBD Oil Market

- Industrial hemp market estimated at $4.7 billion in 2019, expected to grow 15.8% by 2027
- Company plans to capitalize on convergence of CBD within nutrition, health products market
- CIIX uniquely positioned to target China's consumer base of nearly 2 billion people as CBD oil market becomes more mainstream
As the leading financial information website for Chinese-speaking investors in the United States and China, ChineseInvestors.com Inc. (OTCQB: CIIX) recognized early on the growing opportunity in the cannabis and industrial hemp industries. In a few short years the cannabis industry has grown rapidly and is expected to reach $2.1 billion in consumer sales this year. Similarly, the industrial hemp market was estimated at $4.7 billion in 2019 and is expected to grow 15.8% by 2027. Due in large part to the demand for hemp oil and fibers in various industries in emerging regions such as Asia Pacific, this market growth bodes well for CIIX.
CIIX is hard at work in becoming a recognized leader in the hemp-based cannabidiol (CBD) oil industry. CBD is the natural ingredient extracted from the hemp plant and is devoid of harmful ingredients, medically beneficial, and non-addictive.
While widely known and accepted in the United States, the benefits of CBD oil have not been widely recognized in mainland China. By establishing a three-year development plan, the company plans to capitalize on the convergence of CBD within the nutrition and health products market. According to an article published by Grand View Research (http://cnw.fm/3UjlC), "Rising awareness regarding the dietary advantages of its oil, coupled with the growing demand from the cosmetics and personal care industries is expected to drive the market growth."
As a part of its three-year strategy, CIIX recently launched a new media campaign to highlight the benefits of CBD oil. CEO Warren Wang stated in an interview with MoneyTV that an infomercial will run in China for one month to raise awareness and explain the health benefits of CBD oil (http://cnw.fm/abR4g).
The company has also successfully laid the groundwork to capitalize on the growing demand for CBD-based nutrition and health products. A mobile app called Da Ma Dian Ping, currently in development, will be available to review and discuss various cannabis products for Chinese-speaking customers worldwide. CIIX is uniquely positioned to target China's consumer base of nearly 2 billion people.
CIIX owns and operates ChineseHempOil.com Inc. and is working towards benefiting from the production and sourcing of hemp from Asian nations rather than relying on U.S. and Canadian facilities for its sale of hemp-based health products in China and the U.S. (http://cnw.fm/VN7hN). China is currently the largest producer of industrial hemp products, primarily in the hemp textile industry due to well-established spinning facilities. The country has never banned its cultivation, and the supply chain is well-established, as it already sources cost-effective textile products worldwide. CIIX is working hard to make sure that CBD oil gains the same traction.
For more information, visit the company's website at www.ChineseInvestors.com
Please see full disclaimers on the NetworkNewsWire website applicable to all content provided by NNW, wherever published or re-published:
http://NNW.fm/Disclaimer

(0)

(0)
Chineseinvestors.com Inc. (CIIX) Stock Research Links



---