Posted On: 01/14/2019 1:18:10 PM Posted By:Hate L


Post# of 69927
Posted On: 03/13/2020 4:39:40 PM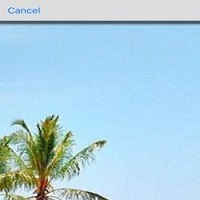 Posted On: 01/14/2019 1:18:10 PM
Posted By:Hate Liars
Breaking!!! 1-14-2019 First Data & PCI!!!

First Data Announces PCI P2PE Validation for Enterprise Clients
https://www.businesswire.com/news/home/201901...se-Clients
PCI Council approved P2PE (point-to-point encryption) validation helps merchants reduce PCI compliance by as much as 90 percent
First Data becomes first processor to offer P2PE validation without the need for a gateway
January 14, 2019 09:08 AM Eastern Standard Time
NEW YORK--(BUSINESS WIRE)--First Data (NYSE: FDC), a global leader in commerce-enabling technology, today announced a new PCI P2PE validation to its portfolio, TransArmor P2PE using Ingenico Group's On-Guard solution. The addition of TransArmor P2PE makes First Data the first processor to offer enterprise clients a single, multi-layered solution with both point-to-point and end-to-end encryption.
"Businesses that are secured by First Data stay compliant and provide their customers with the most secure commerce experience possible."
"The PCI Validation of TransArmor P2PE will reduce PCI scope for our enterprise clients, and minimize the burden these businesses feel on an annual basis," said EJ Jackson, Senior Vice President, Head of Security and Fraud Solutions at First Data. "Businesses that are secured by First Data stay compliant and provide their customers with the most secure commerce experience possible."
As part of the validation process, First Data partnered with Sysnet Global Solutions to ensure all facilities and processes met PCI P2PE guidelines. The addition of TransArmor P2PE adds to First Data's suite of P2PE solutions, which secure data in use, in transit, and at rest. First Data's Clover Solutions for small and medium sized businesses were P2PE validated in 2018, and CardConnect was validated in 2017.
TransArmor P2PE using On-Guard is currently available on Ingenico Group's Telium 2 line of smart terminals. First Data expects additional encryption types and terminal vendors to be added throughout 2019.
Benefits to using TransArmor P2PE include:
Multi-layered approach to security; including Point-to-Point Encryption, Encryption through entire lifecycle to First Data platform , and TransArmor Tokenization when at rest
Leverage existing certifications for lowest cost path to P2PE
Provides the tools to reduce compliance scope and overhead by 50 to 90 percent1
To learn more about TransArmor P2PE, visit the First Data booth at the NRF Show in NYC January 13-15 (Booth #4201).
1 P2PE validation reduces the number of SAQ-D questions on a merchant's PCI Assessment from 332, to 33 using SAQ-P2PE.
About First Data (NYSE: FDC)
First Data (NYSE: FDC) is a global leader in commerce-enabling technology, serving approximately 6 million business locations and 4,000 financial institutions in more than 100 countries around the world. The company's 22,000 owner-associates are dedicated to helping companies, from start-ups to the world's largest corporations, conduct commerce every day by securing and processing more than 3,000 transactions per second and $2.4 trillion per year. For more information, visit www.firstdata.com and follow us on Twitter at @FirstData and LinkedIn.
Read More:
https://investorshangout.com/post/view?id=531...z6GbUPDOkn

(1)

(1)
Strikeforce Technologies, Inc. (SFOR) Stock Research Links



---
CyberC

Now Available, BlockSafe's

Crypto Defender for Desktops and Mobile

! The first and only crypto wallet protection is here! Don't become a victim of Crypto thief, get it today! https://cyberidguard.com/shop/encryption/bloc...er-5-pack/

Learn too how CryptoDefender for Desktop's and Mobile's works at: CyberIDGuard.com https://cyberidguard.com/

My comments are only my opinion and are not to be used for investment advice. Please conduct your own due diligence before choosing to buy or sell any stock.