ChineseInvestors.com Inc. (CIIX) Works to Raise Aw


Post# of 346
Posted On: 03/09/2020 4:02:20 PM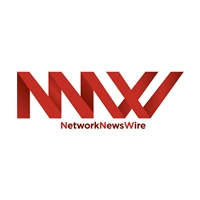 ChineseInvestors.com Inc. (CIIX) Works to Raise Awareness of CBD Oil, Targeting Largely Untapped Chinese Market
- CIIX CEO discusses numerous health benefits of company's CBD-based products during MoneyTV interview
- Company has engaged in international campaign in China, the U.S. to raise awareness of CBD oil's myriad benefits
- CIIX is a compelling investment with tremendous opportunities in an enormous, untapped CBD Chinese market
Founded in 1999, ChineseInvestors.com Inc. (OTCQB: CIIX) is an established financial-information platform for Chinese-speaking investors in the United States and China. Recognizing significant opportunities offered by the nascent cannabis industry, the California-based company has leveraged its financial expertise to establish itself as a leader in China's massive yet untapped cannabidiol (CBD) market.
China's changing CBD laws can create volatility for CBD companies. However, those laws don't apply to hemp-based CBD cosmetics, which are fully legal in China, Japan and the United States. Because CIIX is only involved in CBD cosmetics, the company remains unaffected by the changing regulations and is able to operate in a stable environment.
In a recent interview with MoneyTV's Donald Baillargeon (http://nnw.fm/9cGEn), CIIX CEO Warren Wang talked about the wide range of potential health benefits offered by the company's CBD-based products. CIIX offers these CBD-based products through its subsidiary CBD Biotech and targets the massive Chinese market, where possible benefits of CBD oil have not yet been widely recognized. With a growing number of Chinese people becoming aware of these numerous health benefits, the time is ideal to promote hemp-based products as an option in dealing with outbreaks like the coronavirus. CBD Biotech already provides products on the market that may support those who wish to protect themselves and loved ones. Oils, soaps and cosmetics have the potential to help safeguard against the virus, said Wang.
CIIX has embarked on an international campaign to promote the benefits of the company's CBD-based products, information that is particularly relevant in today's environment where coronavirus is spreading around the world at an increasing speed. "We are, first of all, doing a radio show on Chinese AM 1300," Wang noted. "Secondly, we did an infomercial article on one of the Chinese public WeChat groups. And thirdly, we did another infomercial on a New York radio show. We started creating some kind of awareness campaign for CBD oil. It's a huge, huge market."
Speaking about CIIX's current efforts to promote the power of CBD oil, Wang announced that the company entered a deal with Vitamist, an organization that produces premium-quality supplements for health-conscious consumers. "Our company is very helpful for Chinese people," added Wang. "I see tremendous opportunities here within the next three to six months to spread our word, create a community and then sell our products on CBDoil.com."
With a decades-long successful track record, a robustly diversified business model and increased demand globally for its health and wellness products, CIIX is a compelling investment opportunity for investors seeking to harness the benefits of high potential companies.
For more information, visit the company's website at www.ChineseInvestors.com
Please see full disclaimers on the NetworkNewsWire website applicable to all content provided by NNW, wherever published or re-published:
http://NNW.fm/Disclaimer

(0)

(0)
Chineseinvestors.com Inc. (CIIX) Stock Research Links



---