ChineseInvestors.com Inc. (CIIX) Subsidiary Levera


Post# of 346
Posted On: 02/18/2020 3:03:09 PM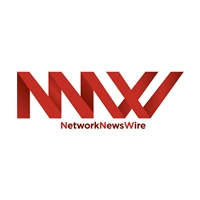 ChineseInvestors.com Inc. (CIIX) Subsidiary Leveraging Untapped Chinese Market for Sale of Hemp-Based Nutrition, Cosmetic Products

- CBD Biotech seizing immense opportunities in untapped CBD Chinese market
- CIIX operates both online, physical CBD stores in addition to developing first Chinese, CBD-based social media app
- CIIX's hemp-based products fully legal in China with plans for further development, Nasdaq IPO this year
ChineseInvestors.com Inc. (OTCQB: CIIX), a leading U.S.-based financial consultancy for Chinese-speaking investors, is positioning its subsidiary, CBD Biotech Inc., as a leader in the Chinese-based CBD market through increased development of legal hemp-based products.
Clinically shown to help with anxiety and stress-related disorders (http://nnw.fm/iinA7), CBD-based products may be helpful for dealing with the coronavirus outbreak, CIIX CEO Warren Wang stated during a recent interview (http://nnw.fm/7G4Ac). While clarifying that medical help is essential, Wang shared his opinion that CBD products "can help your immune system." Wang also noted that CBD Biotech Inc. will be "the first one in the public market field inside China selling CBD."
In partnership with a well-known CBD brand, CIIX currently markets to the massive Chinese-speaking market worldwide through its website ChineseCBDOil.com – one of the world's first online stores in the Chinese language that provides industrial-hemp-derived, CBD soft gels, capsules and concentrates. In order to support the company's online efforts, CIIX has developed a Yelp-style mobile app to be used as a platform for Chinese consumers to review and discuss various cannabis products, making it the first marijuana-based social media mobile application for Chinese-speaking customers in the world. In addition to operating online, CIIX also serves the Chinese population of San Gabriel, California, through its retail store.
With few competitors and plenty of room for market dominance, CIIX plans to seize opportunities in the fully legal, hemp-based CBD nutritional and cosmetic product markets in China. While cannabis is still illegal in the country, prohibitory laws do not apply to hemp-based CBD cosmetics. Unaffected by changing regulations, CIIX is able to operate in a stable environment with the freedom to focus investment on the research and development of new CBD products. The company has established a three-year development plan for CBD Biotech in mainland China and has hopes for a Nasdaq IPO in 2020.
With a global Chinese-speaking base that continues to grow, CIIX disseminates investment information through its proprietary financial news media and content platform. The company assists its subscriber base in making informed investment choices through its exclusive service, called the ChineseInvestors Method. This investment strategy integrates personalized advice with web-based tools, empowering Chinese investors to make optimal investment decisions based on their needs and risk profile. All services by the company are offered in both traditional and simplified Chinese-language character sets (http://nnw.fm/iUb2h).
Besides offering its audience of investors real-time market commentary, analysis and educational-related services, the company also provides consulting services to smaller private companies that wish to go public, in addition to advertising, social media, and public relations consulting services.
For more information, visit the company's website at www.ChineseInvestors.com
Please see full disclaimers on the NetworkNewsWire website applicable to all content provided by NNW, wherever published or re-published:
http://NNW.fm/Disclaimer

(0)

(0)
Chineseinvestors.com Inc. (CIIX) Stock Research Links



---