Kyani is new and old at the same time. The orgin


Post# of 18500
Posted On: 02/14/2020 11:08:42 PM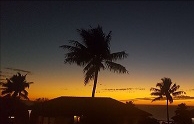 Kyani is new and old at the same time.
The orginal PR announcement was announced Dec. 19'
There was a horrible tragedy a few days prior to the release of the PR and out of respect VERB pulled it.
Fantastic to see that they showed the billboard again today.
Even when it was first announced in December it was not a new relationship, it was an expanding one.
What I dont know is if they expanded the relationship in Dec. or Jan. or if things were put on hold until now.
Rory did announce another company as being "one of the first to adapt LEARN" Maybe Kyani was the first?
In that announcement the following was discussed
1. LEARN app
2. Global launch @ 30 markets
3. Sampling
4. Back office
5. Excellent quotes from their CIO
Why is it so important now?
Well, coming up May 14 - 16 the 2020 International Convention in Las Vegas is set!
Did you know thousands of Business Partners have already gotten their tickets for the 2020 International Convention in Las Vegas?  In fact, we're more than halfway sold out! This will be a historic event with some unbelievable announcements and training you can't get anywhere else. 
Watch the Facebook group for an announcement about how we are going to track ticket sales! You can follow the progress in the Kyäni Inc. North America Facebook Group!
You should also get your hotel room now, because they're filling up fast. Our special contracted rates are far lower than booking them on your own! Check out the full info here. Join us for another memorable Kyäni event where you can feel the excitement of thousands of other dedicated Partners, and enjoy an experience you only get at Convention! Get your tickets now at kyanievents.com. 
https://www.kyani.com/us/en-us/events.html
The news was big, the upcoming PR will be bigger and the Conference will be pretty pretty pretty huge.
Aloha

(18)

(0)
Verb Technology Company, Inc (VERB) Stock Research Links



---