$DMAN NEWS OUT RIGHT NEAR YESTERDAY'S CLOSE---HOT


Post# of 34068
Posted On: 01/22/2020 8:54:10 AM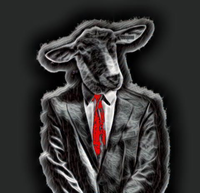 $DMAN NEWS OUT RIGHT NEAR YESTERDAY'S CLOSE---HOT DD PACKAGE---REVENUE PRODUCING BLACK GOLD!!
NEWS:
https://www.otcmarkets.com/stock/DMAN/news/Ge...?id=251886
THIS UNDERVALUED OPPORTUNITY CHECKS EVERY BOX THAT TRADERS/INVESTOR LOOK FOR EVERYDAY.

CLICK HERE: GeoEnhanced Technology Website
CLICK HERE: GeoEhanced Technology on Twitter

Name change-reverse merger PR
Name change in process on Twitter
**05/2018 GeoEnhanced Technology was talking 3rd party valuation of $17/share (OVER $700,000,000 MARKET CAP) current mc only $3m (UNDERVALUED)...
ALL THIS WAS BEFORE THE REVERSE MERGER INTO $DMAN
**99% ACCURACY UP 40,000 FT ON EVERY ELEMENT ON THE PERIODIC CHART---INCREDIBLE STUFF--PRICELESS

https://www.otcmarkets.com/stock/DMAN/security

CLICK HERE FOR PRESS RELEASES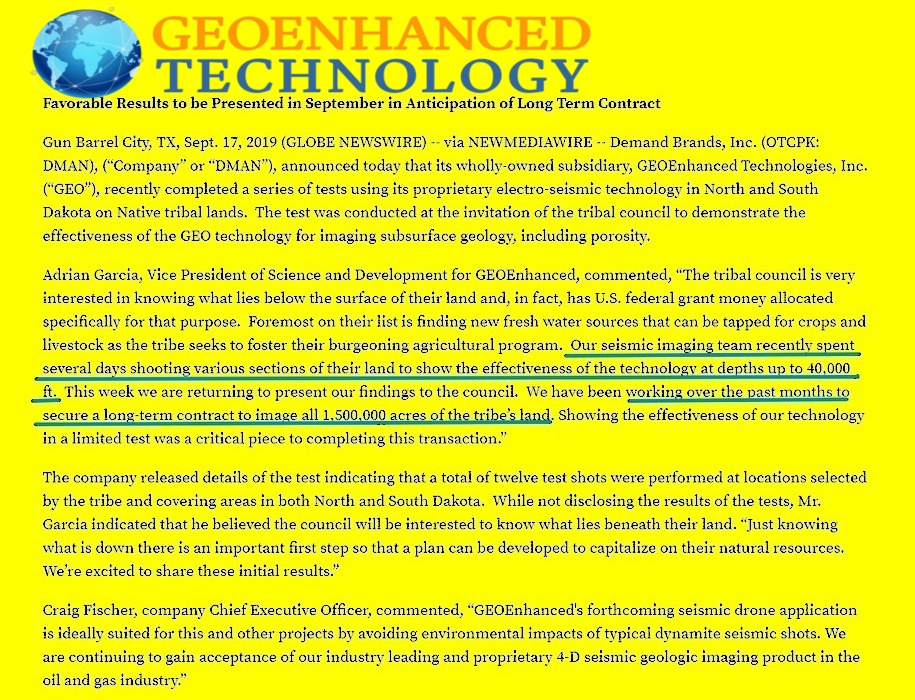 Effectiveness of the technology at depths up to 40,000 ft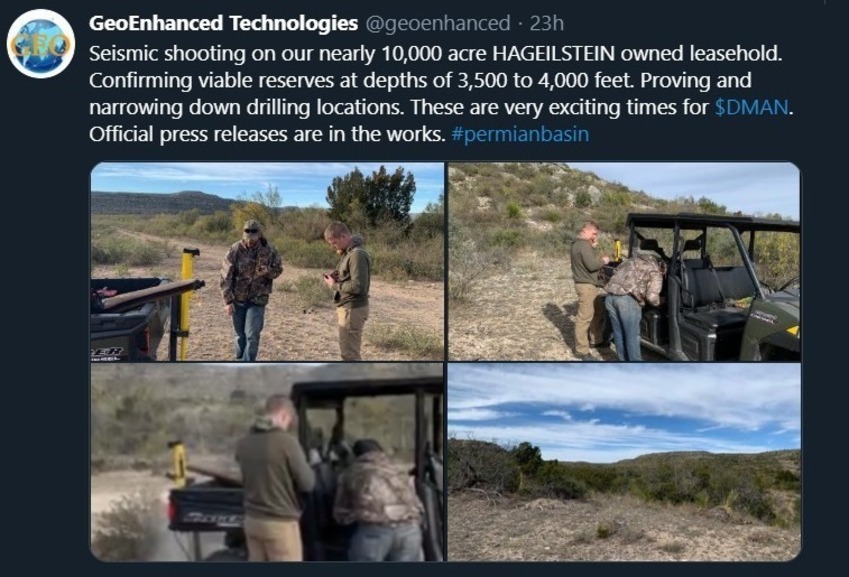 Oil lease info on Twitter

No R/S, No A/S increase on Twitter

Name ticker change No debt reference on Twitter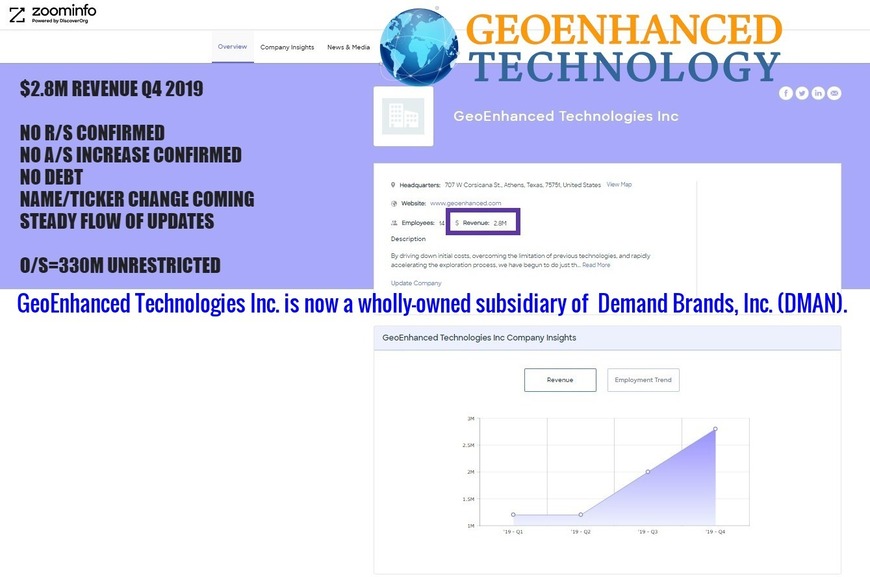 GROWING REVENUE Q OVER Q

(0)

(0)
---
Sojourner here following God, obeying God, and cleaving to Him. The journey is onward.