For $OTTV followers that maintained an inventory o


Post# of 2204
Posted On: 01/01/2020 7:04:02 PM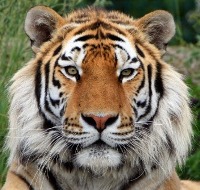 For $OTTV followers that maintained an inventory of shares at a variety of price points - always making sure they had something to trade on every surge - and reloading at any price that made sense in their overall inventory - 2019 was a great year with profits on run ups in $multiple 5-figures.

$OTTV finished 2019 as the #4 Top Profit Earner earner on the Watch List for those that were ready for every run or were quick to buy on re-alert.

Throughout 2019, an increasing number of top traders who network by other means - primarily in the 1,000-person Whale Team room on Telegram and the 400-person Whale Team Room on slack (some cross over with full-time traders in both) - began to take an interest in $OTTV particularly in the .0010 to .0100 range where it is exceptionally thin to the upside now with only 259M Unrestricted Outstanding Shares - extremely low for this price range and indeed for a stock up to .05 (10s of Billions would be more normal).

Loading in the .0020 down to .0010 range by Whale Team members as some amateurs sold for a tax loss - after the earlier 100% run from .0015 to .0030 - was reported contemporaneously here.

Close followers here already know how little there is likely to be on asks in the current .0011 > .0020 range and almost nothing .0020 > .01 apart from those taking a partial profit they feel is right for them.

I expect developments on #BADCOMMENTSTHEMOVIE - a Nigerian made movie to capitalize on the $OTTV deals already known about in the African Continent - to be the first update of 2020.

Even before that, I expect to see a demand-led move up started by those who already have some shares at the end-2019 prices in the .0011 > .0020 range (reloaded after the run to .0030).


(0)

(0)
Viva Entertainment Group, Inc. (OTTV) Stock Research Links



---
"Per Ardua Ad Astra" - "Through Adversity To The Stars"

A very apposite motto for those who trade successfully in the OTC market..

All posts are my opinion - trade at your own risk.