Both new Whale Team rooms (telegram + slack) have


Post# of 2204
Posted On: 12/17/2019 10:22:45 AM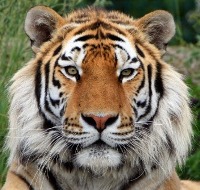 Both new Whale Team rooms (telegram + slack) have members loading $OTTV and commenting themselves or liking my updates.

These include some of the other OTC market movers and shakers with large followings.

Watch out for the usual thin run ups to .0100 > .0400 we have seen before at any time.

This will be more likely as soon as we get into 2020 as the top traders don't want to add to their $6-figure IRS tax bills.

If you are a "just-in-time" loader, don't let it get away from you (if interested) if it starts to creep up above .0020 as any tax loss selling from amateurs duped by irrelevant to trading iHub nonsense dries up (only 8 trading days left).

It will be exceptionally thin above .0020 (as we saw last time when we got .0029 in minutes).

(0)

(0)
Viva Entertainment Group, Inc. (OTTV) Stock Research Links



---
"Per Ardua Ad Astra" - "Through Adversity To The Stars"

A very apposite motto for those who trade successfully in the OTC market..

All posts are my opinion - trade at your own risk.