ChineseInvestors.com Inc.'s (CIIX) CBD Biotech S


Post# of 346
Posted On: 12/02/2019 3:44:45 PM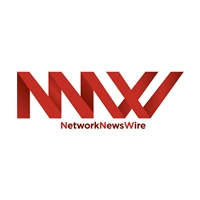 ChineseInvestors.com Inc.'s (CIIX) CBD Biotech Subsidiary Highlighted in 'WSJ' Video Featuring Cannabis Industry Growth in China
- Wall Street Journal analyzes China's potential as a cannabis global superpower
- CEO of CIIX subsidiary discusses company's role as CBD legal marketer in China, United States
- CIIX CEO says company is a first mover in legal industrial-hemp skin care and cosmetics in China
ChineseInvestors.com Inc. (OTCQB: CIIX) subsidiary CBD Biotech Co. Ltd. and its CEO, Summer Yun, were featured in a Wall Street Journal video titled 'Why China is Betting Big on CBD' (http://nnw.fm/qsYT3). The video examines the growth of industrial hemp in China and notes that some see the country becoming a global super power in the CBD industry (http://nnw.fm/4bv7Y).
WSJ reporter Stephanie Yang cited Brightfield Group research indicating a 700% jump in CBD sales in the United States through 2019 and growth into a CBD market estimated to reach $23.7 billion by 2023 (http://nnw.fm/6mlMp). In addition, the "Hemp Business Journal" estimates that in 2018 China generated a yield representing some 11% of the CBD global market (http://nnw.fm/JfiY1). The economic potential of CBD in China is exemplified as one Chinese farmer inhales his crop, saying, "This smells like money."
In a recent interview, Yun said his company is selling CBD-infused gummy bears and essential oils in the United States. For now, CBD Biotech sells CBD-free products inside China, although CBD-infused cosmetics and skin-care products are legal, he said.
CIIX CEO Warren Wang said in a recent letter to CIIX shareholders that industrial-hemp-extract-infused cosmetics could open a Chinese market of 1.4 billion people to the company and its CBD Biotech subsidiary. CIIX plans to launch industrial-hemp-extract-infused, wrinkle-cream cosmetics in the near future (http://nnw.fm/4Xbb8). Wang added that CIIX will focus its hemp/CBD products in China through CBD Biotech in 2020.
In addition, Wang said that the WSJ report validates the company's efforts in China over the past few years. "As we analyze the legality/trends in other Asian countries, we have an advantage with 'feet on the ground' in that part of the world," he noted.
"Entrepreneurs believe China will surpass competitors as a CBD powerhouse in production and consumption," said Yang. Chinese entrepreneurs believe that China will dominate the global CBD industry, much as it has done in other industries, such as smartphones, plastics and clothes, she said (http://nnw.fm/U4Vzf). One farmer manager interviewed said, "The U.S. may be very important in the cannabis industry right now, but I believe the future belongs to China."
An Associated Press website summary of the video said, "CBD Biotech, a first mover in the industrial hemp skin-care and cosmetics industry [is] working to educate consumers on the benefits of industrial hemp extract and positioning itself to be one of the leaders in China's legal market for skin care and cosmetics infused with cannabis sativa leaf extract, industrial extract." The video noted that, in China, the extract of cannabis leaf used as a cosmetic raw material is legal. As attitudes in China continue to shift in acceptance toward CBD and cannabis products, CIIIX finds itself well-positioned to take advantage of the country's significant consumer potential.
CIIX offers its audience of Chinese-speaking investors real-time market commentary, analysis and educational-related services in Chinese character language sets.
For more information, visit the company's website at www.ChineseInvestors.com
Please see full disclaimers on the NetworkNewsWire website applicable to all content provided by NNW, wherever published or re-published:
http://NNW.fm/Disclaimer

(0)

(0)
Chineseinvestors.com Inc. (CIIX) Stock Research Links



---