https://twitter.com/marklkay2/status/1196784228505


Post# of 64889
Posted On: 11/19/2019 8:37:06 AM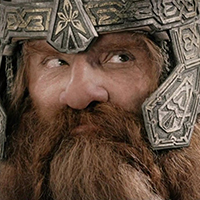 https://twitter.com/marklkay2/status/1196784228505141248
StrikeForce Announces That A Global Leader in Commerce-Enabling Technology Has Launched A PCI Compliance Program With Our Products Bundled-in
http://bit.ly/341zgoH
EDISON, N.J., Nov. 19, 2019 (GLOBE NEWSWIRE) -- StrikeForce Technologies, Inc. (OTC PINK: SFOR), announces that a global leader in commerce-enabling technology has launched a PCI compliance program which includes our patented keystroke encryption products. "The CyberIDLock bundle will be distributed to millions of merchants; and will have a significant impact on StrikeForce's reoccurring monthly revenues," says Mark L. Kay, CEO of StrikeForce.
"We are extremely excited that the worlds largest credit-card processor has embedded our keystroke encryption software into their small & medium-sized business (SMB) PCI Security Solution," says Kay. "The bundle will be distributed to their merchants, partners, and channels. Our distributing partner ACS announced specifics of this deal in their May 2, 2019 press release (link). In addition to this deal which launched last Friday, ACS has two additional merchant providers that also closed and will be launching by the end of January 2020. Each of those providers also have several millions of their own merchants", says Kay. "StrikeForce expects to start to see the monthly reoccurring revenues from this first deal in early 2020 starting small and growing rapidly."
"While these specific deals took a lot longer to get to the launching point, over 3 years, we couldn't be any happier for our shareholders, and for StrikeForce's future," says Kay. "When we first started building our keystroke encryption technology, just about everyone was either a skeptic, or a nay-sayer. On a daily basis top security experts used to ask us 'what's a keylogger and why do we need to worry about them'. Now, ten years later, the world has seen how devastating and effective keyloggers have become. All along, we knew it was only a matter of time before everyone would realize how much they would need our solution. While it was very lonely out there on the bleeding-edge by ourselves, we feel vindicated that our vision & persistence is finally going to pay off, " says Kay.

(2)

(0)
Strikeforce Technologies, Inc. (SFOR) Stock Research Links



---