CSE: $EAT / OTCQB: $SPLIF hot cannabis, great expo


Post# of 6372
Posted On: 10/09/2019 2:46:13 PM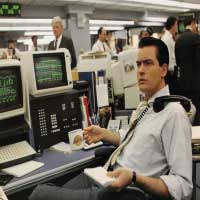 CSE: $EAT / OTCQB: $SPLIF hot cannabis, great exposure to the cannabis sector! Nutritional High continues to capitalize on the successes of its wholly-owned subsidiary company, Calyx Brands. Through Calyx, Nutritional High operates a robust distribution business that covers the entire State of California. Nutritional High has reported major successes such as our Q3 2019 figure of $6.3 million in revenue from the sale of cannabis related products by Calyx. Gross margin for the same period was 26.5%. The Q3 2019 filings also marked five quarters of continuous revenue growth for the company starting Q3 2018, which produced revenue of $1.7 million and gross margin of 19.6%. The latest quarter represents an increase of 368% year over year in cannabis sales. Calyx and Nutritional High recognize the need to work collaboratively rather than competitively with our distribution brands, and we have been working closely with our partners in this regard. The company plans to reveal expansion plans for its distribution division in the coming months.
In terms of expansion on the horizon, Nutritional High is looking toward potential international expansion. Currently, the Nutritional High team is working to refine its current business plan for Canada. In particular, the company is looking forward to the second major round of legalization regulations from Health Canada that will include edibles and other infused cannabis products. In addition to Canada, the Nutritional High team is currently developing a strategy to tackle Asian markets, starting with Thailand which saw the legalization of medical marijuana last year. The company sees an opportunity to work with its current partners in Asia to establish an early foothold on what the company believes could be a very lucrative market.
The Bottom Line - We believe that Nutritional High could be on track to build the next Canopy Growth (NYSE-CGC) here in the United States. The company also has laid the potential groundwork for international expansion. Nutritional High's current market cap is 33 million dollars compared to Canopy Growth's 7.6 Billion dollar market cap. The company's vertically integrated company structure is also identical to Canopy Growth's business model but we feel the aggressive targeting of the U.S market offers a greater opportunity for growth as more states legalize in the coming years. In terms of branding and products, Nutritional High currently operates one of Colorado's largest state of the art oil extraction and infused edibles facilities. In addition to products, the company's wholly owned subsidiary Calyx Brands is creating major waves in the distribution realm and adds potential exponential growth to the company. The company's valuation should be much higher as its revenues are exploding quarter over quarter. Management has outlined a clear path to profitability and their Calyx Brands subsidiary will add enormously to its bottom line as sales partnerships are growing fast and furious. The company is trading at only 4X sales which is well below its industry peers. This is a real deal with quality management, a highly demanded product line and the company's infrastructure is building out nicely. We are looking for a valuation of 10x sales(This year's sales topped 9 million dollars) which would increase the company's valuation exponentially, offering investors a substantial gain from current levels.
https://www.privateequitymarkets.us/newslette...-in-the-us

(0)

(0)
---