$PBIO Improvement in the Clinical Management of Gy


Post# of 7948
Posted On: 10/07/2019 8:28:36 AM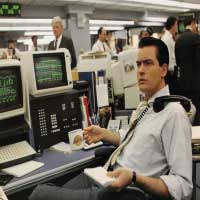 $PBIO Improvement in the Clinical Management of Gynecological Cancers
SOUTH EASTON, Mass., Oct. 01, 2019 (GLOBE NEWSWIRE) -- via OTC PR WIRE – Pressure BioSciences, Inc. (PBIO) ("PBI" or the "Company"), a leader in the development and sale of broadly enabling, pressure-based instruments, consumables, and platform technology solutions to the worldwide life sciences industry, today announced the Company's patented pressure cycling technology ("PCT") platform was featured as an integral part of a new, innovative workflow for the analysis of proteins from cancer biopsy samples. This workflow was presented in a plenary session at the Annual Meeting of the International Gynecologic Cancer Society ("IGCS") on September 21, 2019 in Rio de Janeiro, Brazil. The mission of the IGCS is to improve the care and outcomes for women with gynecologic cancer worldwide through education, training and public awareness.
According to Dr. Larry Maxwell, MD, gynecologic oncologist and Chair of OB-GYN at Inova Fairfax Hospital, "the conventional use of chemotherapy in ovarian cancer treatment is being rapidly replaced by biologic therapeutics that target the cancer (the "seed") and also the micro-environment (the "soil") in which it grows. Being able to collect small tissue specimens and characterize them across multiple genomic and proteomic platforms will enable us to markedly enhance our ability to develop companion diagnostics and prognostics as well as identify targets for future therapeutic strategies. Technology provided by Pressure BioSciences has become an essential requirement for our novel workflow in meeting our goals."
Gynecologic malignancies include ovarian, uterine, and cervical cancers. Together they are responsible for approximately 35,000 deaths annually in the United States with ovarian cancer ranking fifth in cancer deaths among women (Aurora Healthcare and the Centers for Disease Control and Prevention). According to Acumen Research and Consulting (2018), the global ovarian cancer diagnostics market alone is forecasted to grow at a CAGR around 5.9% over the forecast time frame and reach around US $1.8 billion by 2026. New, improved methods to detect these cancers are vitally needed to support the design and development of better treatments through enhanced precision medicine. The IGCS is committed to addressing this critical issue.
Dr. Thomas Conrads, a nationally acclaimed protein chemist, is the Senior Director of Women's Health Research at the Inova Women's Hospital. Dr. Conrads' group was invited to present their innovative workflow for analyzing cancer tissue proteins at the IGCS meeting. The presentation titled Interim Analysis of Ovarian Cancer by the US National Cancer MOONSHOT'S Tri-Federal (DOD/NCI/VA) Applied Proteogenomic Organizational Learning and Outcomes (APOLLO) Research Network, was made by Dr. Maxwell. Data demonstrated the feasibility of proteogenomic characterization of known-patient tumors for specimen preparation in support of large-scale analyses in the U.S. Cancer Moonshot's APOLLO program. This program focuses on genetic sequencing and proteomic analysis of tumors in order to develop clinically actionable molecular panels for precision medicine and personalized health.
The novel workflow developed by Dr. Conrads and his colleagues integrates the Leica Microsystems' laser microdissection (LMD) platform and PBI's PCT platform, enabling micro-scale quantitative proteomics and phosphoproteomics on a ThermoFisher Scientific mass spectrometry (MS) instrument. LMD is a state-of-the-art method for precise excision of cells from biopsy tissues at microscopic scale by a laser. Excised cells are delivered directly into PBI's MicroTubes for critical sample preparation, including rapid and efficient high-quality cellular protein release. Proteins are then analyzed by mass spectrometry (MS), the global method-of-choice for high throughput and comprehensive protein analysis.
Dr. Conrads commented: "We are very pleased to have been invited to present the results of our work in gynecologic cancer research in a plenary session at this important international meeting. The novel workflow developed by our group integrates and operationalizes state-of-the art techniques: laser microdissection (LMD), pressure cycling technology (PCT), and mass spectrometry (MS) to improve our understanding of the complex tissue microenvironment and, in this case, to enable identification of biomarkers associated with women's cancers. We believe that the insights we gain from applying this novel workflow will result in significant improvements in the clinical management of gynecologic cancer." Pressure BioSciences' Proprietary PCT Platform Fills Pivotal Role for Tumor Analyses in Novel Workflow Presented at Leading Global Gynecologic Cancer Meeting
https://finance.yahoo.com/news/pressure-biosc...00015.html

(0)

(0)
---