$PBIO The novel workflow developed by Dr. Conrads


Post# of 7948
Posted On: 10/02/2019 3:02:10 PM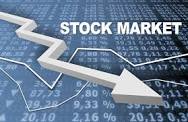 $PBIO
The novel workflow developed by Dr. Conrads and his colleagues integrates the Leica Microsystems' laser microdissection (LMD) platform and PBI's PCT platform, enabling micro-scale quantitative proteomics and phosphoproteomics on a ThermoFisher Scientific mass spectrometry (MS) instrument. LMD is a state-of-the-art method for precise excision of cells from biopsy tissues at microscopic scale by a laser. Excised cells are delivered directly into PBI's MicroTubes for critical sample preparation, including rapid and efficient high-quality cellular protein release. Proteins are then analyzed by mass spectrometry (MS), the global method-of-choice for high throughput and comprehensive protein analysis.
Dr. Conrads commented: "We are very pleased to have been invited to present the results of our work in gynecologic cancer research in a plenary session at this important international meeting. The novel workflow developed by our group integrates and operationalizes state-of-the art techniques: laser microdissection (LMD), pressure cycling technology (PCT), and mass spectrometry (MS) to improve our understanding of the complex tissue microenvironment and, in this case, to enable identification of biomarkers associated with women's cancers. We believe that the insights we gain from applying this novel workflow will result in significant improvements in the clinical management of gynecologic cancer."
Dr. Nate Lawrence, Senior Consultant to PBI, said, "Precision medicine promises a paradigm shift in the diagnosis and treatment of disease. This shift is highly dependent on the generation and evaluation of high-quality data generated during comprehensive analyses of each patient's tumor samples. Although critical to precision medicine the generation of such data from biopsy samples has been difficult to date, as it requires the integration of multiple and varied laboratory processes, including tissue extraction, critical sample processing, and analysis. The innovative workflow developed by Dr. Conrads and his colleagues combines the precision of Leica Microsystems' state-of-the-art LMD system on the frontend with the superior analytical capabilities of Thermo Scientific's mass spectrometer on the backend. In the middle, integral to connecting these two superb instrument systems, is the speed, robustness, reproducibility, and versatility of PBI's PCT Barocycler system."
Mr. Richard T. Schumacher, President and CEO of PBI, concluded: "We were delighted to see PBI's Barocycler system featured in its pivotal position in this important new tumor processing workflow that Dr. Conrads and his colleagues have presented: the critical enabling step after LMD excision and before MS analysis. Based on results to date, we believe that the number of laboratories worldwide performing laser microdissection followed by mass spectrometric analyses will increase at a steady but significant rate, that our Barocycler system will remain a critical part of this workflow, and that the adoption of this novel new workflow should result in a measurable increase in Barocycler sales over the coming months and years."
https://www.otcmarkets.com/stock/PBIO/news/Pr...?id=241937

(0)

(0)
---
Consider all my posts my opinion and not advice to buy or sell anything. I post on stocks I own or am considering owning. Do your own DD!