I am now in 100% on this walkout. I got a "Fina


Post# of 251
Posted On: 02/03/2013 8:46:41 PM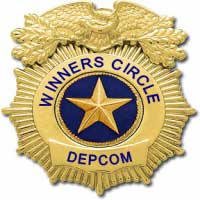 I am now in 100% on this walkout.

I got a "Final Warning" from Admin Edward, pretty sad IZmO.

He says I was spamming? I changed words added sentences etc. almost 2 - 3 weeks and not one time wa I contacted by admin.

I get this final warning and the link to the rule book.

He says I was warned in October, which I served a suspension for mayIadd.

Really, being sited as a follow up to something 4 months ago?


What a joke!

Tell me ths guy has no agenda? I must ave posted on a particular stock and nothing negative, I may add. But this Admin or one one had an issue.

But really a final warning when my last so called violation was October?

I told him this is exactly why they are losing people to The Hangout and Skype Chat Rooms. No response. I also told them they should review their policy because as I am on 3 boards as a mod or asst mod and that should be taken into consideration as I am passing along info to friends. Additionally, how do you change info in posts if there are facts that you are conveying in the message about the stock that cannot be changed.

They Never Fail To Amaze With The Stupidity At The Hub!

(0)

(0)
---