CSE: $EAT / OTCQB: $SPLIF the company partner: Pas


Post# of 6372
Posted On: 10/02/2019 8:07:44 AM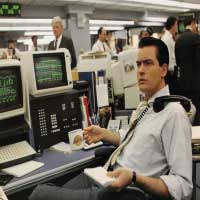 CSE: $EAT / OTCQB: $SPLIF the company partner: Pasa Verde Labs, California - We are taking steps to become one of the top manufacturers of cannabis oils and edibles in the State of California – and in the United States.
Pasa Verde in April 2018 and the transaction has closed effective in July 2018. Pasa Verde, a 17,200 square foot property with an additional "Sacramento Property" that's inclusive of an extra 9,000 square feet of land, was founded in 2017. Currently, Pasa Verde operates a leading cannabis extraction and toll processing facility in Sacramento, California.
Nutritional High intends to commence manufacturing at the facility and continue to expand sales of its flagship FLÏ™ branded product line in the California market. Bringing the manufacturing capability in-house, the Company will be able to achieve higher product sales margins, exercise greater control over quality control and provide the flexibility in adding new product lines.
https://www.nutritionalhigh.com/partners/

(0)

(0)
---