$PBIO SOUTH EASTON, Mass., Oct. 01, 2019 (GLOBE NE


Post# of 7948
Posted On: 10/01/2019 12:10:07 PM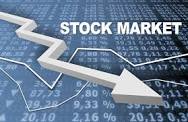 $PBIO
SOUTH EASTON, Mass., Oct. 01, 2019 (GLOBE NEWSWIRE) -- via OTC PR WIRE – Pressure BioSciences, Inc. (PBIO) ("PBI" or the "Company"), a leader in the development and sale of broadly enabling, pressure-based instruments, consumables, and platform technology solutions to the worldwide life sciences industry, today announced the Company's patented pressure cycling technology ("PCT") platform was featured as an integral part of a new, innovative workflow for the analysis of proteins from cancer biopsy samples. This workflow was presented in a plenary session at the Annual Meeting of the International Gynecologic Cancer Society ("IGCS") on September 21, 2019 in Rio de Janeiro, Brazil. The mission of the IGCS is to improve the care and outcomes for women with gynecologic cancer worldwide through education, training and public awareness.
According to Dr. Larry Maxwell, MD, gynecologic oncologist and Chair of OB-GYN at Inova Fairfax Hospital, "the conventional use of chemotherapy in ovarian cancer treatment is being rapidly replaced by biologic therapeutics that target the cancer (the "seed") and also the micro-environment (the "soil") in which it grows. Being able to collect small tissue specimens and characterize them across multiple genomic and proteomic platforms will enable us to markedly enhance our ability to develop companion diagnostics and prognostics as well as identify targets for future therapeutic strategies. Technology provided by Pressure BioSciences has become an essential requirement for our novel workflow in meeting our goals."
https://www.marketwatch.com/press-release/net...quote_news

(0)

(0)
---
Consider all my posts my opinion and not advice to buy or sell anything. I post on stocks I own or am considering owning. Do your own DD!