Neutra Corp. (NTRR) Building Vertically to Establi


Post# of 63
Posted On: 09/26/2019 4:42:42 PM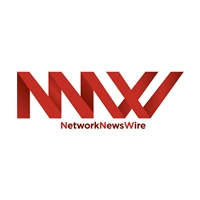 Neutra Corp. (NTRR) Building Vertically to Establish Nutraceutical Revenues Through Hemp-Based CBD
- The health and wellness industry has been growing in recent years amid increasing efforts to improve quality of life, as well as concerns about the rising costs of medical care
- The global hemp industry is expected to grow at a CAGR of 34 percent between now and 2025 as a subset of the wellness industry
- Texas-based Neutra Corp. is expanding into hemp cultivation and purified hemp extract products under a revenue-generating model that emboldens its strategy for building natural remedies to better the human body and the global environment
- A key part of the company's strategy involves the recent acquisition of hemp-based health and nutritional product retail brand Vivis Corp. and an LOI to obtain J3 Holdings' land, warehouse and cultivation license for growing and refining hemp
Neutra Corp. (OTCQB: NTRR) is a company intent on pursuing its interest in developing modern, healthy living solutions in a world that's ever more focused on quality of life concerns and the rising costs of health care. Neutra Corp.'s initial focus was on bringing to market products derived from all natural and organic origins, as a nutraceutical firm developing natural remedies that promote the body's ability to heal and maintain itself, when the company was founded in 2011.
The explosion of nutraceutical opportunities in the cannabis derivative market as societal attitudes and governmental regulations have undergone changes in recent years has led Neutra Corp. to pursue the possibility of monetizing early stage research and development efforts to constructively aid the human body and the global environment, scaling vertically with nutraceutical, food and environmental purification holdings.
"In 2019 we're really looking at trying to figure out how to participate in the hemp-based CBD market," CEO Sydney Jim said during a recent interview with NetworkNewsAudio (http://nnw.fm/Tuz7X). "Our overall goal is to become a vertically integrated company from cultivation to manufacturing to formulation of products and then to distribution and retail sales."
The wellness industry grew by 6.4 percent each year from 2015 to 2017, topping $4.2 trillion as a market growing nearly twice as fast as the global economy, according to a report issued last fall by The Global Wellness Institute (http://nnw.fm/2Od1b). The global hemp industry is forecast to grow as a segment of the health and wellness market with a CAGR of 34 percent between now and 2025, according to Research and Markets analysts, growing from $4.6 billion to $26.6 billion (http://nnw.fm/86UdP).
As the global cannabis market continues to grow, it will have a constant need for developing technologies and products that increase business efficiencies in plant cultivation processes, the types of plants to be cultivated and consumption methods. Neutra Corp. is constantly combing the industry for the latest and greatest products to test, prove and bring to market, whether lighting resources, dosage devices, pesticide alternatives or plant nurturing elements, according to the company's most recent quarterly statement issued September 23 (http://nnw.fm/v4OGW).
As part of Neutra Corp.'s strategy for generating revenue, the company recently announced the tactical acquisition of emerging hemp-based health and nutritional product retail brand Vivis Corp. from Jim, who is also Vivis' founder and CEO. All of Vivis' CBD products are tested and certified by a third party to ensure their purity (http://nnw.fm/eMH3l).
Vivis has one product line that uses a 99 percent or higher grade of hemp-extracted crystalline CBD, and the company expects to soon launch a second brand with an 80 percent or higher grade of full-spectrum CBD extract.
The company intends to entrust the manufacturing of its products to a nutraceutical contractor to private label all of its products and sell them under Neutra Corp.'s unique brand, according to Neutra Corp.'s quarterly report. The company will continue seeking ways to fund its ventures as a natural part of operations, and it believes that its projects and initiatives will successfully come to provide cash flow that Neutra Corp. can use to finance future growth.
Neutra Corp. has also signed a letter of intent to acquire J3 Holdings, a company that has land, a warehouse and a license to cultivate and refine hemp that are expected to prove valuable additions to Neutra Corp's stable.
For more information, visit the company's website at www.NeutraInc.com
Please see full disclaimers on the NetworkNewsWire website applicable to all content provided by NNW, wherever published or re-published:
http://NNW.fm/Disclaimer

(0)

(0)
Neutra Corp (NTRR) Stock Research Links



---