$PBIO New and Improved Methods and Protocols Using


Post# of 6372
Posted On: 09/26/2019 2:01:28 PM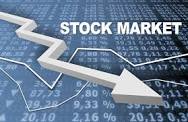 $PBIO
New and Improved Methods and Protocols Using PCT
Dr. Dylan Xavier (a scientist at the ProCan cancer research center near Sydney, Australia – a world-renowned group that focuses on the proteomics of cancer) presented data on a novel method combining bead beating (a common laboratory technique) with a PCT-based Barocycler 2320EXT system from PBI. The data showed that this new method facilitated full sample preparation for proteomic analysis by mass spectrometry in under one hour (very fast compared to competing methods) and resulted in an increase in diversity and abundance in yields of proteins for analysis (increasing the chance for discovery) compared to current methods.
Dr. Philip Robinson (Co-Director of ProCan) emphasized in his presentation that new methods, such as the one reported by Dr. Xavier, "are essential for greater accuracy and high-throughput capabilities that are required to realize the vision of precision medicine."
A team of scientists from South Africa reported on their efforts to develop a seamless, fully automated workflow that included PCT sample preparation as an integral step, from the extraction of proteins to the analysis by mass spectrometry.
https://www.bloomberg.com/press-releases/2019...conference

(0)

(0)
---
Consider all my posts my opinion and not advice to buy or sell anything. I post on stocks I own or am considering owning. Do your own DD!