DTGI On a trailing twelve months (TTM) pro forma b


Post# of 7948
Posted On: 09/25/2019 12:11:18 PM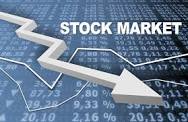 DTGI
On a trailing twelve months (TTM) pro forma basis, the combination of T3 and Nexogy generated $12.7 million in annual revenue while the consolidation of telecommunications infrastructure and integration of cloud PBX platforms and back-office systems is expected to produce cost savings and EBITDA improvements. The Company anticipates producing nearly 20% in operational EBITDA with synergies derived from the combined operation. Nexogy's business model is supported by strong and predictable recurring revenue under long-term contracts and high gross margins of 75%+. Debt financing for the transaction has been committed by an established and traditional lending source and is expected to close in approximately ninety (90) days, subject to FCC regulatory approval.
https://www.marketwatch.com/press-release/net...quote_news

(0)

(0)
---
Consider all my posts my opinion and not advice to buy or sell anything. I post on stocks I own or am considering owning. Do your own DD!